Secondary Fixed sheave was damaged, so it was exchanged new one.
This work needs Rotor Holding and Clutch nut wrench.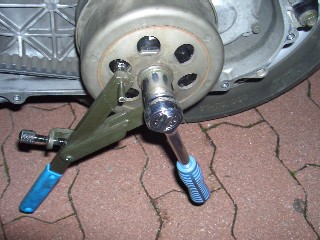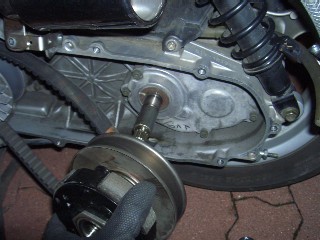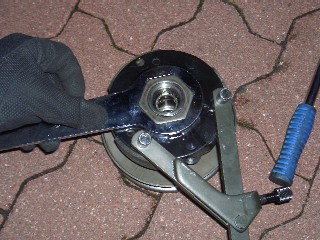 A Clutch outer is removed using Rotor Holding.
Centrifugal Clutch also takes off using Rotor Holding… or
Trampled by foot from the top there is also a method, such as tapping the Clutch nut wrench.
be careful about rebounding of Clutch center spring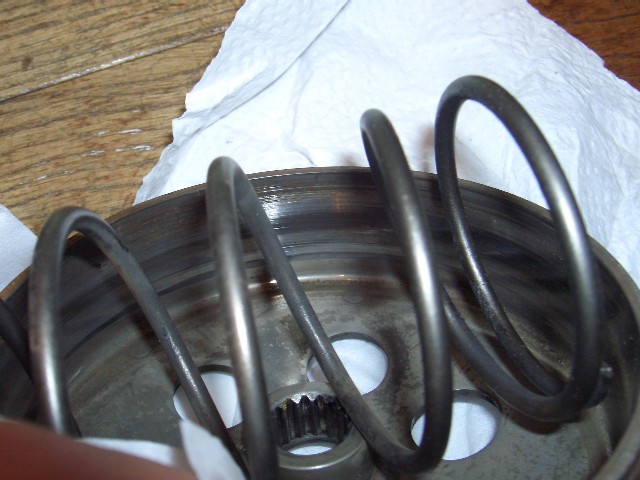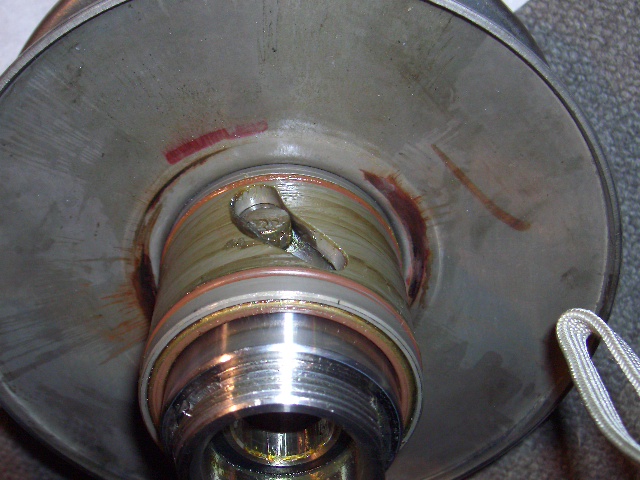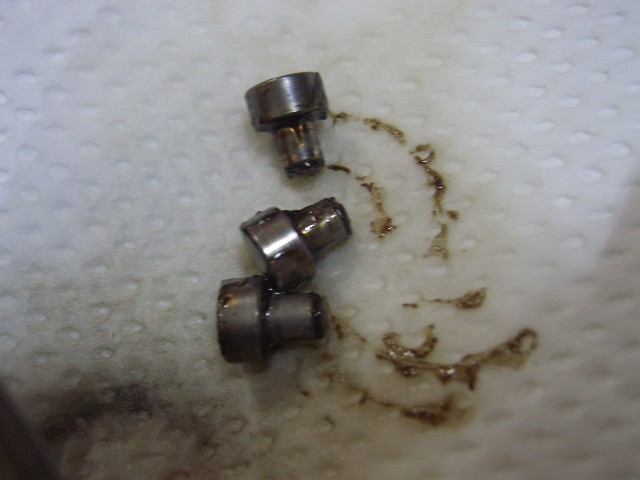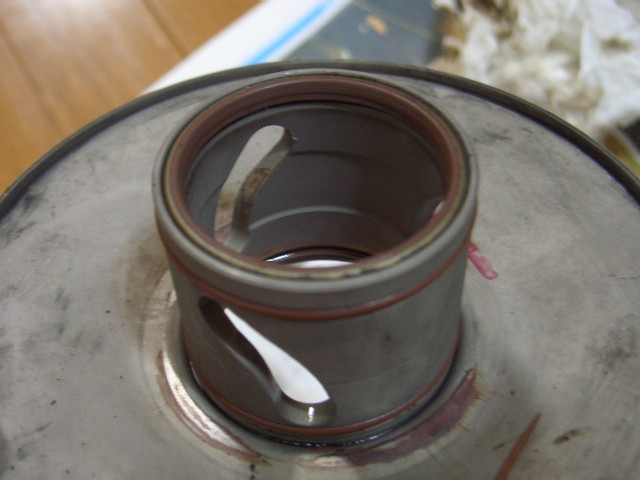 Spring slider is removed after Clutch center spring is removed.
pin is removed from The torque cam, and it's an end.
Assembly is painted Molybdenum grease.
Cleaning of the clutch outer
Trash of a clutch is collected inside the clutch outer, Spray parts cleaner to this, let clutch clean with a brush.
By this work, be, it becomes good at the timing of a connection of a clutch.
It's being explained more conversantly here about a clutch.
https://cvtmotorcycle.com/en/closer-look-straight-groove-torque-cam/