Replace the Pulley and Weight roller in order to strengthen the acceleration
This will require Pulley lock wrench to do this work.
Stop a turn of the crank in Pulley lock wrench,Remove the Pulley nut in Ratchet.
As crank does not rotate, remove the nut from fixed with pulley lock wrench
If you understand here, later it can do anything.
In other words, the reason for fixing the crank in the pulley lock wrench,When the crank is rotated because the force is not transmitted.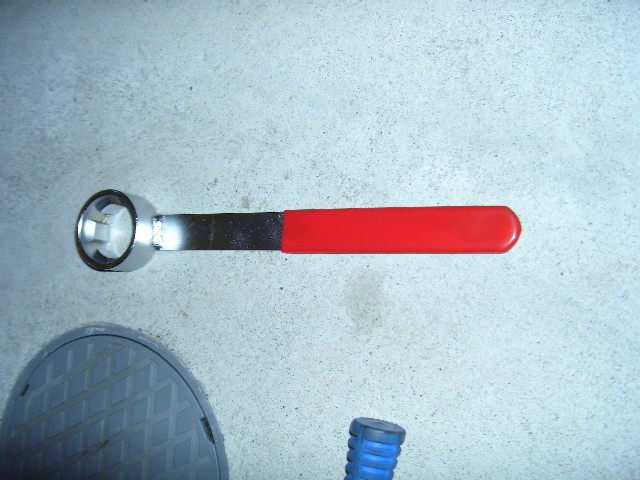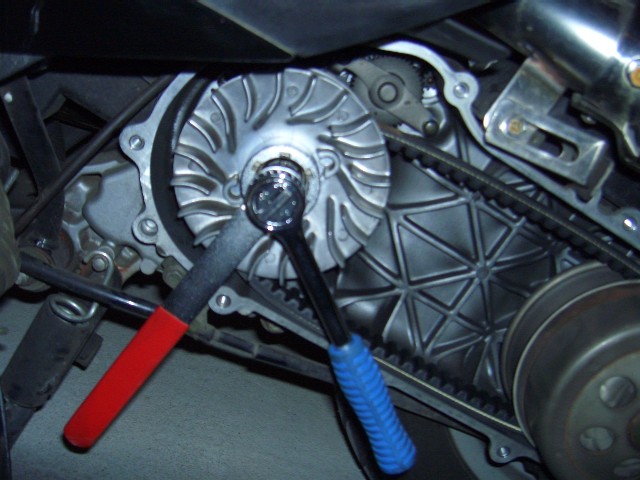 Pulley lock wrench is a tool to use in this way.
If pulley lock wrench is not, also it can be fixed pulley face with the rotor holding tool.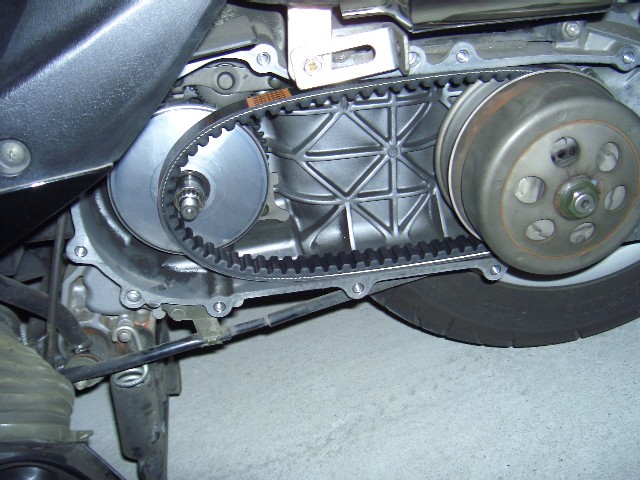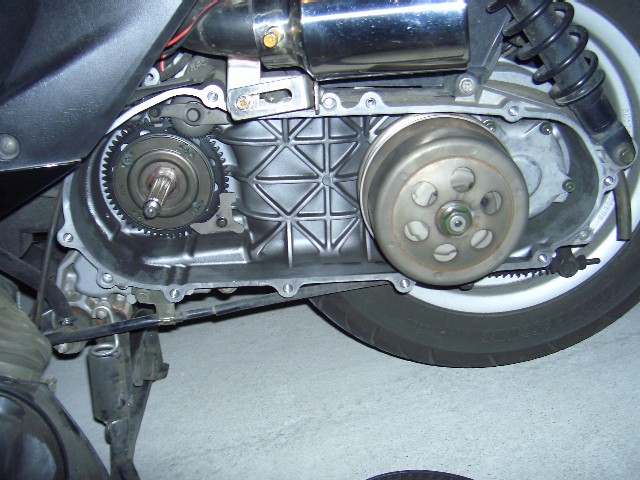 Parts and get rid slowly so as not to fall apart.
Using the rotor holding tool is here
https://cvtmotorcycle.com/en/secondary-fixed-sheave-and-centrifugal-clutch/
Beginners Remember the order of the parts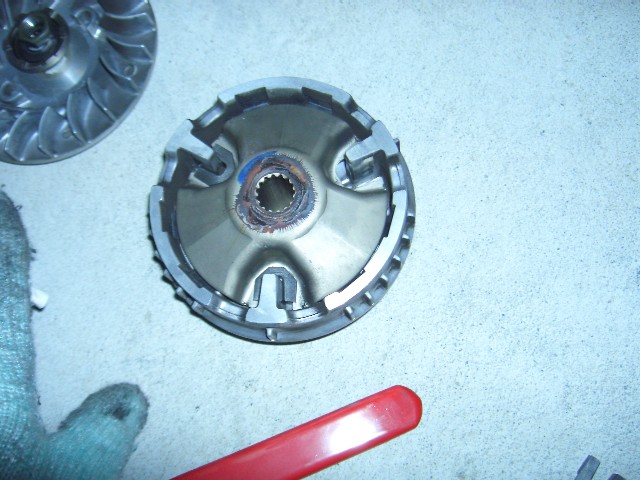 Let's proceed with work while understanding of the structure so as not to forget the assembly procedure. Then, the slide piece has direction.
Let's exchange Pulley and Weight roller and pulley face of liking.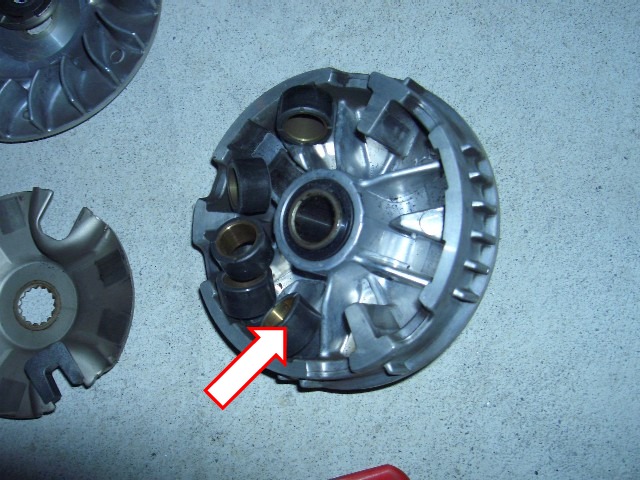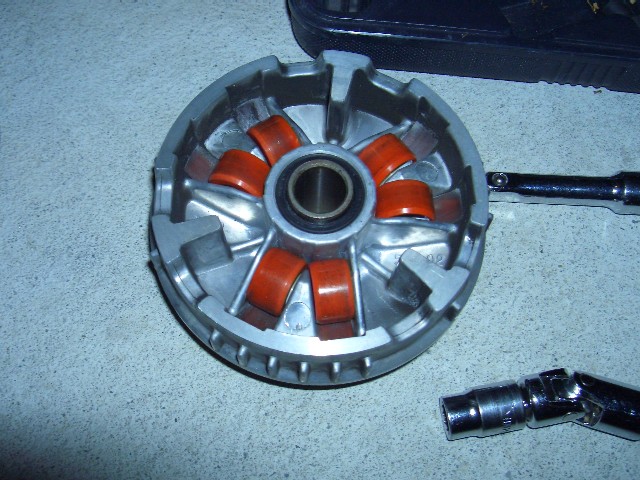 There is a direction to basically wait roller.
You will be able to understand as soon as you become more familiar to the drive system.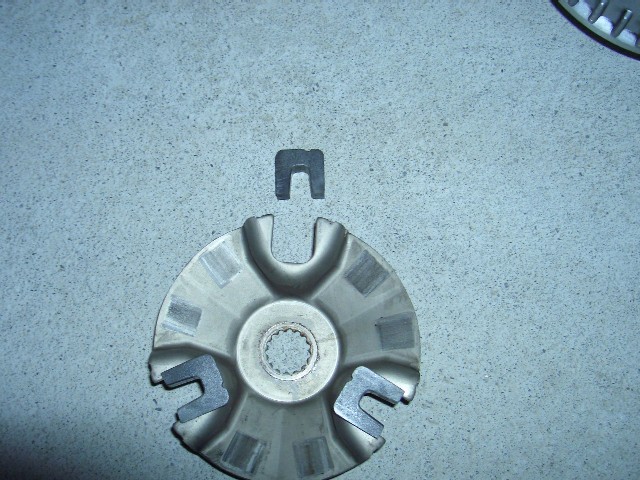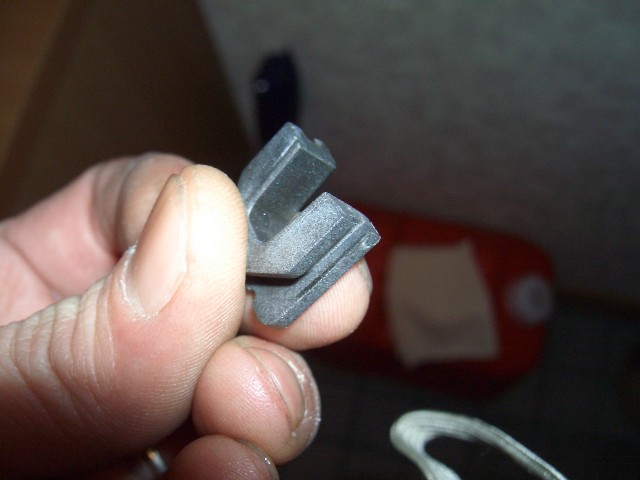 Without leaving Slide peace when building.
by the way…
When Weight roller is light, it arrives at the maximum number of revolutions of the engine early.