The tire went flat.
One day a tire went flat During commuting.
In a state in which the nail is stuck to the rear wheels,Air will leak at the time of pulling out the nail.
Let's equipped with a puncture repair kit in preparation for the time of emergency.
Check the status of the Blowout points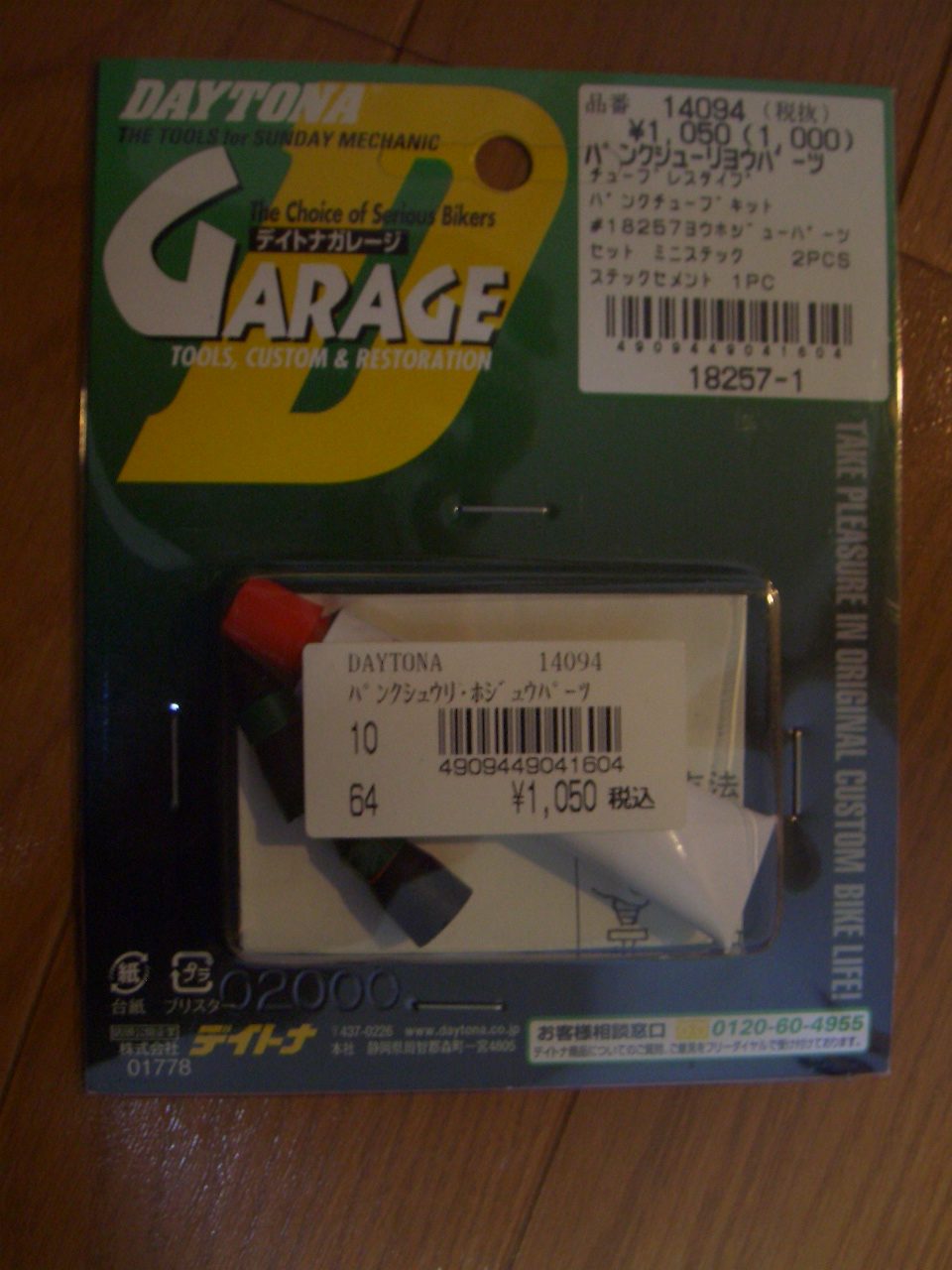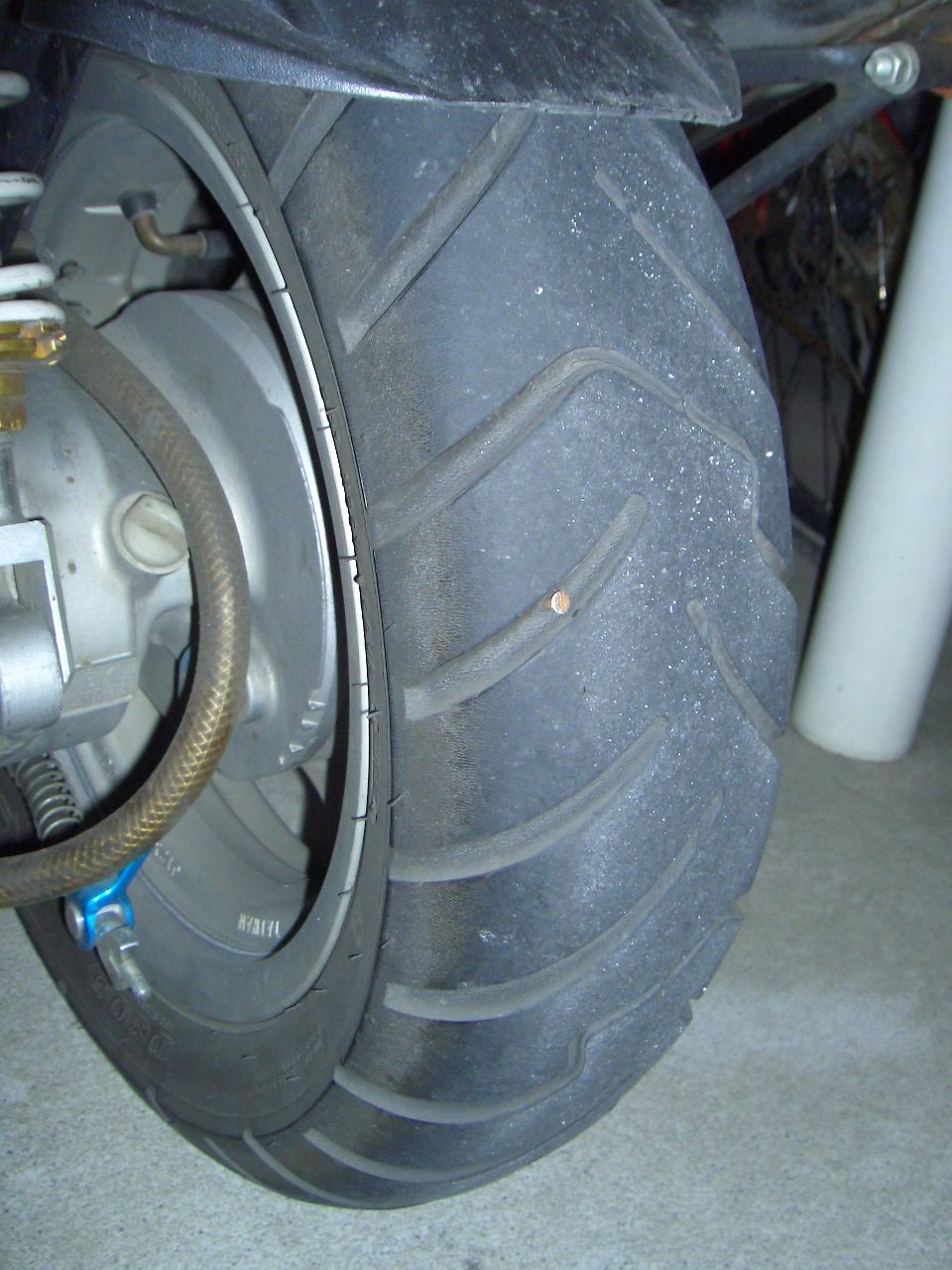 It is a big nail in the rear wheel … This nail is getting on my nerves.
Why would nail has fallen on the road.
A hole is expanded a little.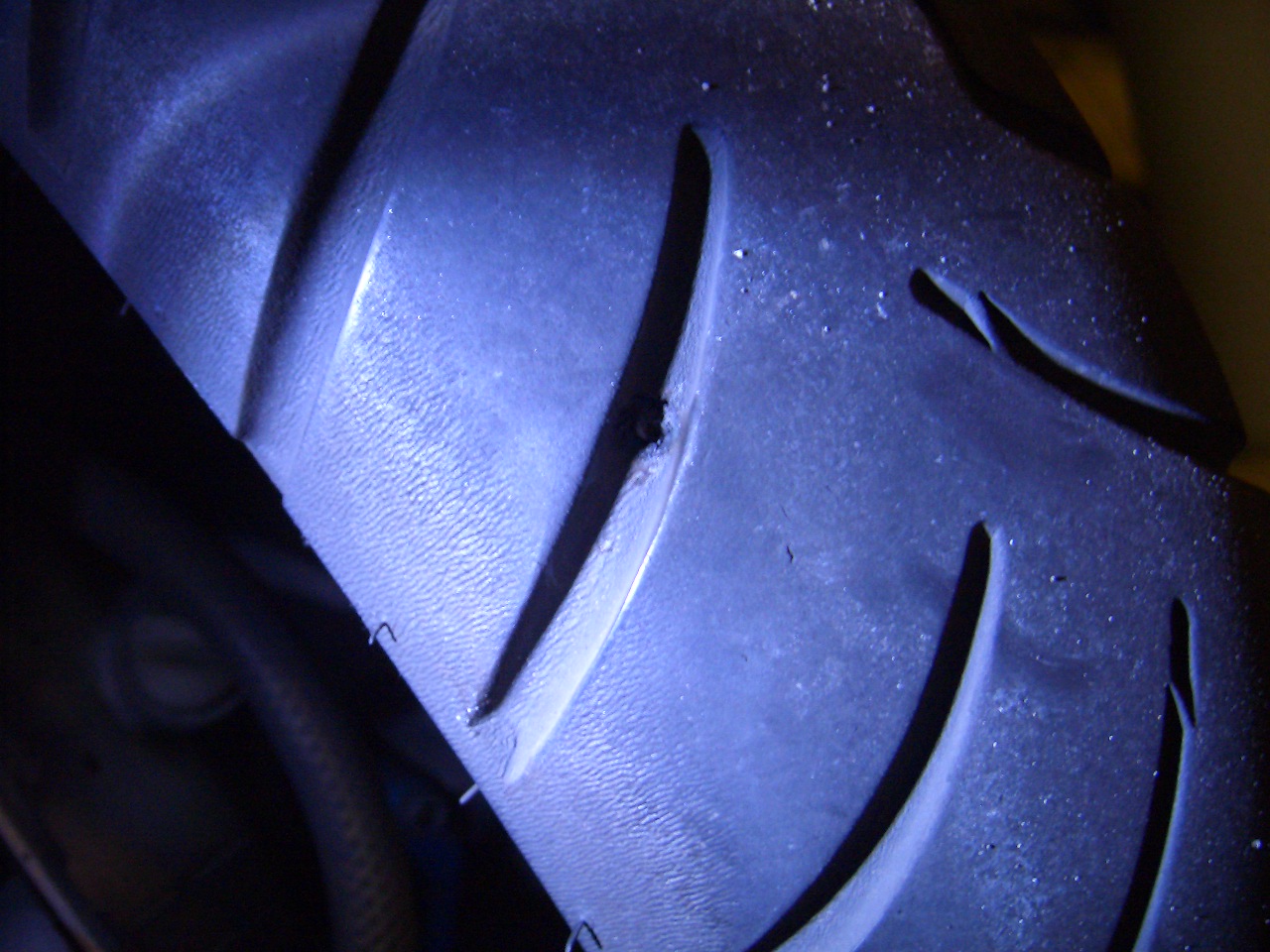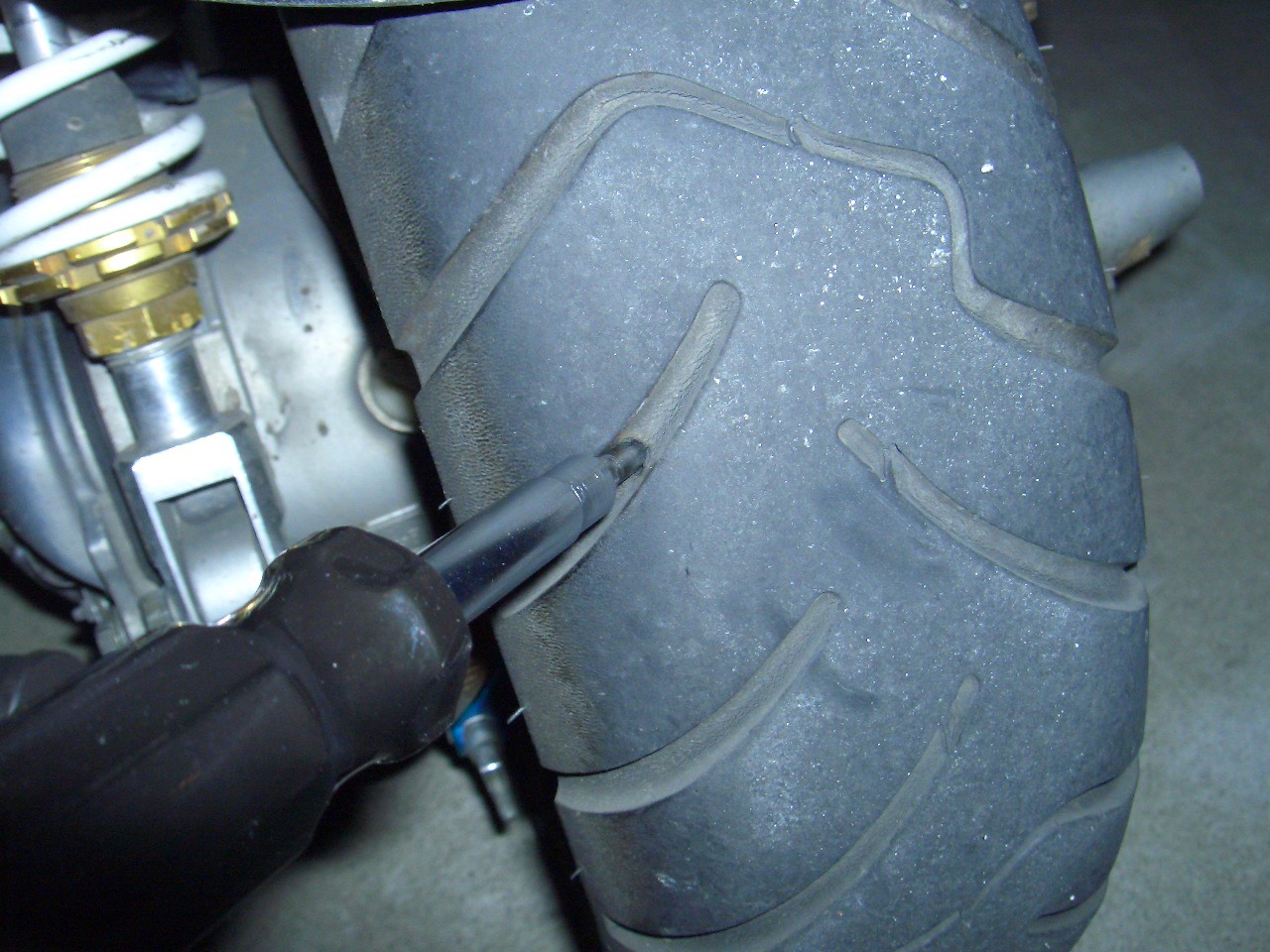 Let's give a little expanding the hole with a screwdriver.
Because,It is necessary to push the rubber for puncture repair.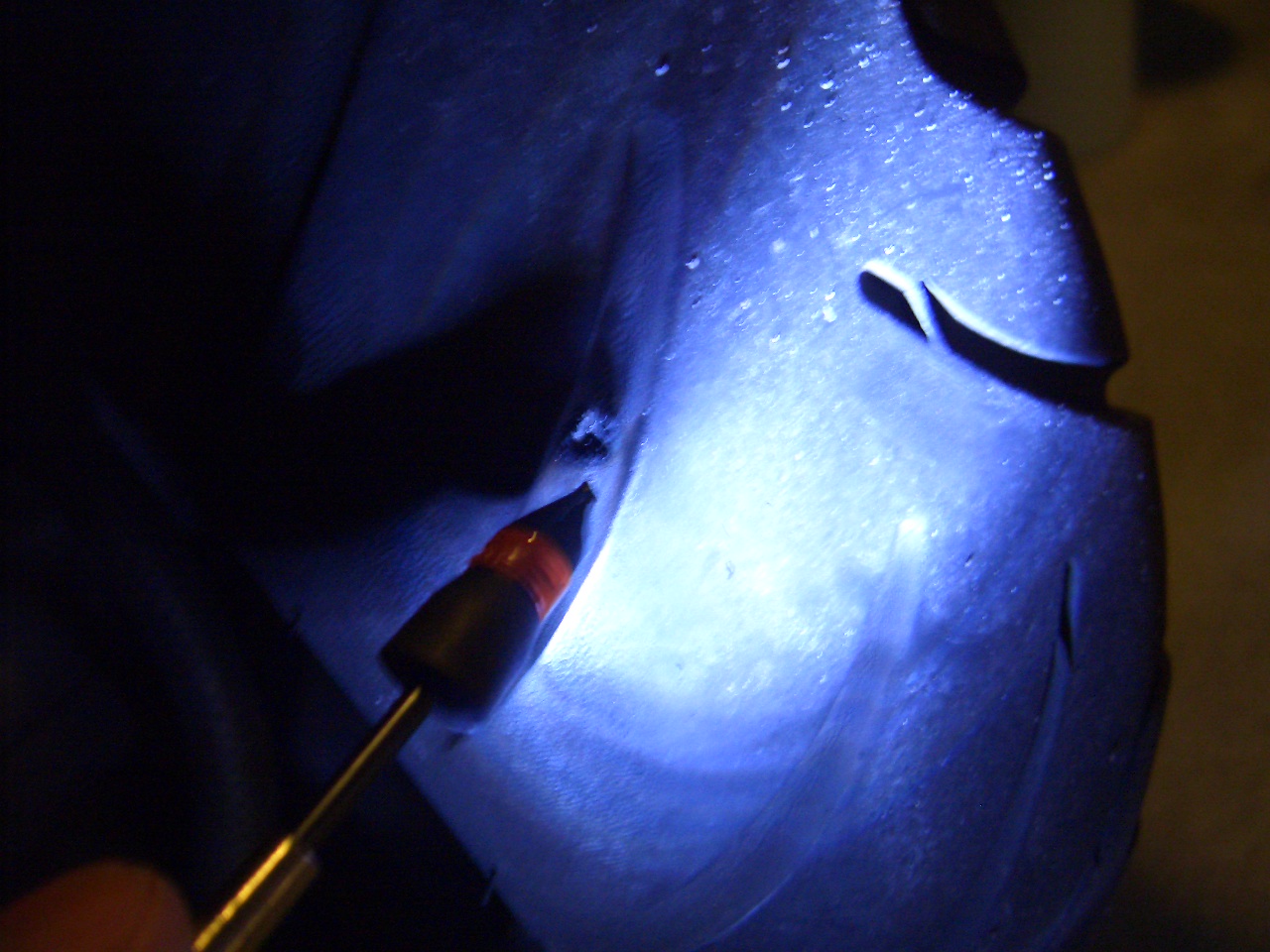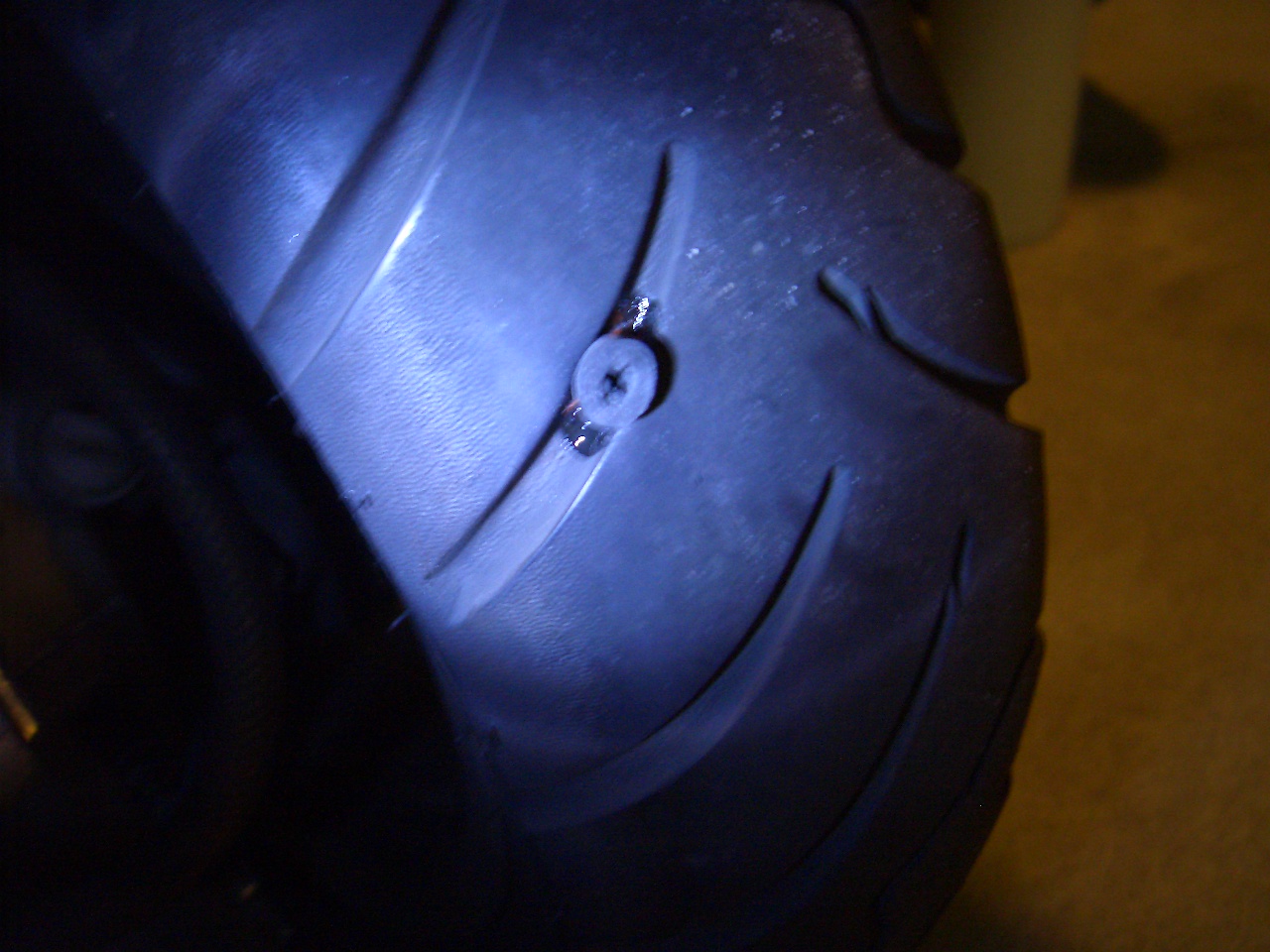 The adhesive coating to the stuffing rubber
That's forced into a hole.
30 minutes later
Match the tip of stuffing rubber with a tire; put together
Finally, the end check the air leakage
Incidentally It's done using a special tool "Reamer&Ring" originally.
I'm poor, so I do by this way…….
A rich person go to a motorcycle shop.