Even if it's exchanged, an engine hanger is the part which doesn't know the effect well.
I thought topic to talk about and changed it.
By the way, the work to take off an engine hanger is large-scale,
It'll be also practice of an engine separation, so remember.
At first let's prepare for the thing which becomes the stand because it is necessary to float the body,I use the brick.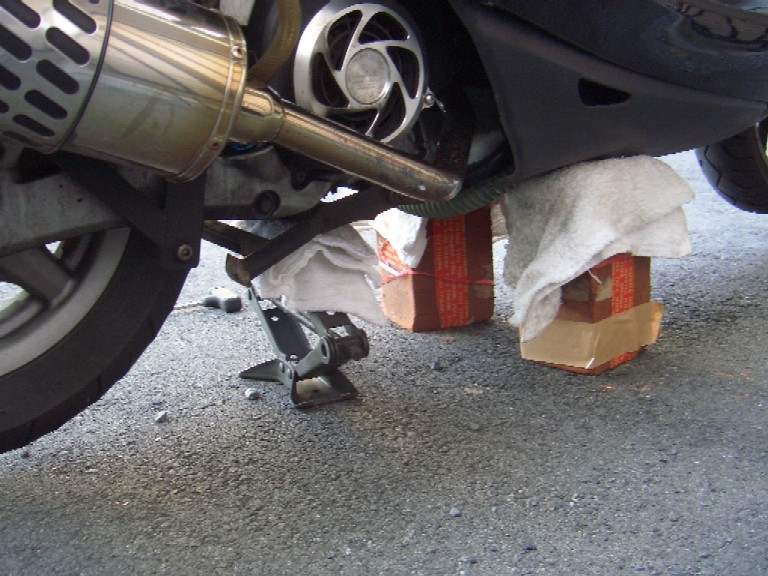 Insert the bricks while jacked up.
I write it in the blog in my way,There are few engine separation images.in the Internet.
I think so,This may challenge even a beginner.
Let's jacked up to While checking the engine part and the vehicle part.
Insertion and removal of the shaft bolt is difficult.
Not fixed on the opposite side when the shaft bolt will idle,Wrench of the same size will need another one.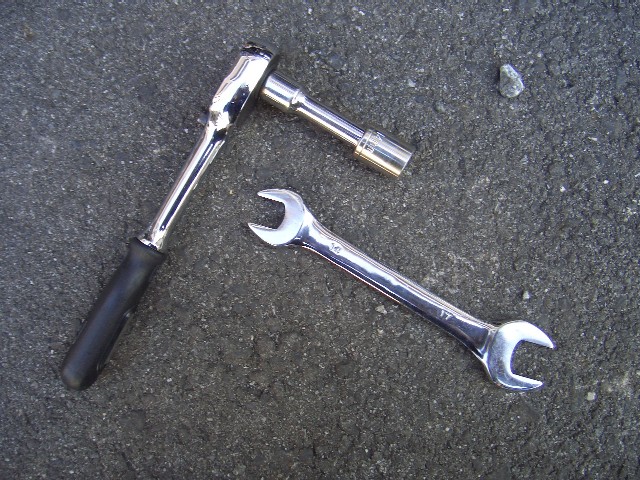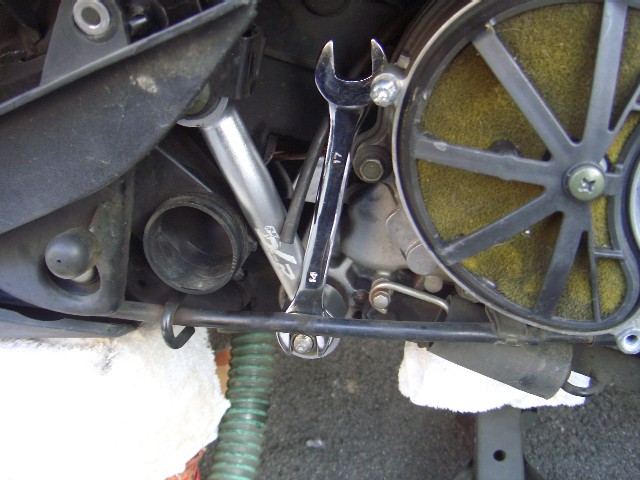 Is a structure similar roughly if scooter of 125cc class,Let's look for the place where a wrench fits in into.
When it stop with tape provisionally so that a wrench does not fall, and the beginner does it, it is comfortable.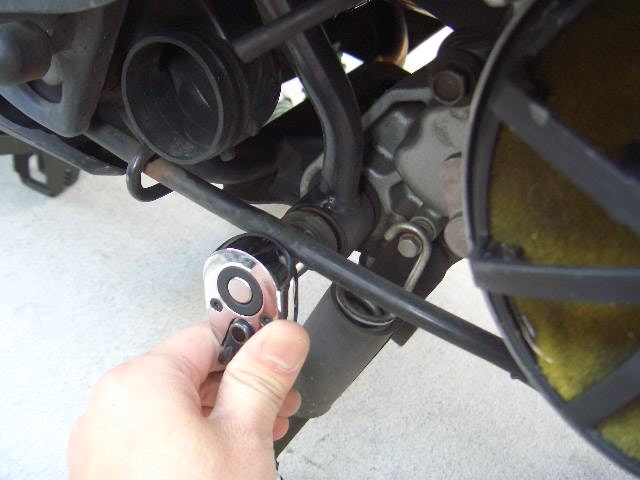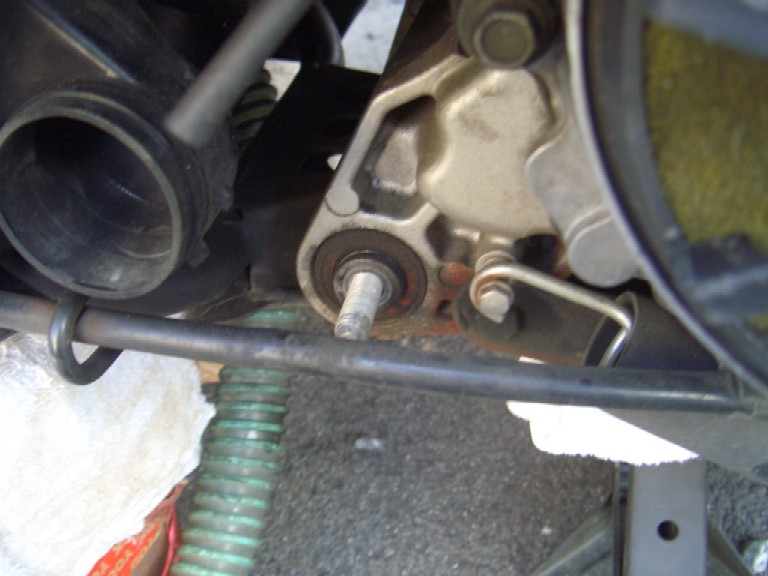 If a shaft nut is removed,pull an engine hanger, a shaft bolt.
But beginners might not pull.
In such a case,Let's put it together to the point that the body shakes while fine-tuning the jack under the engine.
When the body becomes wobbly point, exit easily because the load on the shaft bolt is lost.
and,Insertion easy be carried out in the same way.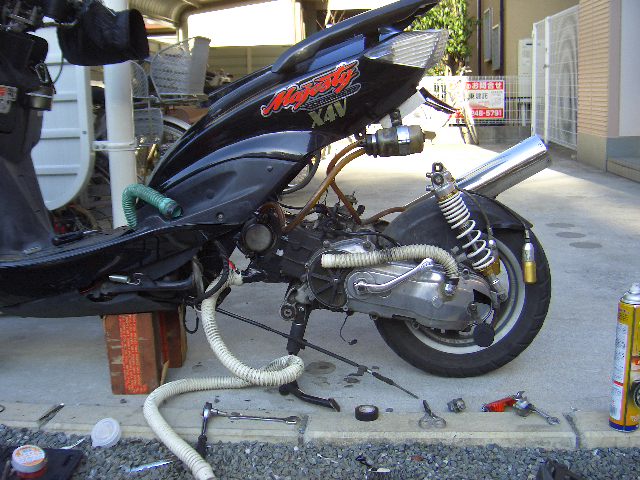 Picture above is easy to understand,There is a difference in height of brick to the engine unit and the vehicle body part.
If the brick is not, the body will be the ground ground.
Exchange of the engine hanger
Let's compare a normal hanger and custom hanger.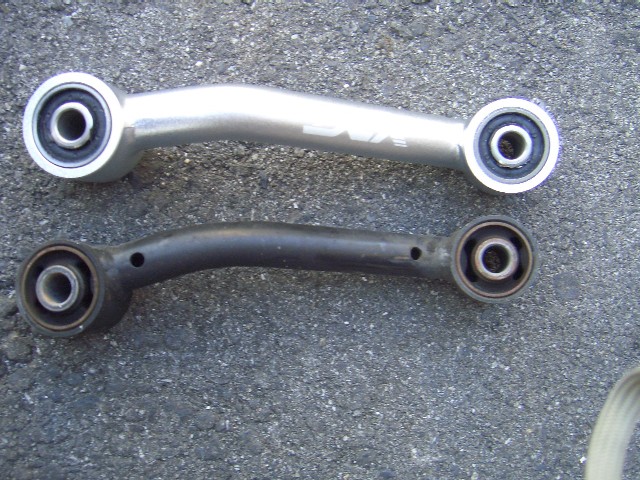 This is big and is a firm feeling,But performance is unknown.
By the way, the current custom scooters mainstream is a long swing arm.