Even a beginner can exchange a brake pad easily,Because it is a part about matter of life and death, let's perform the work carefully.
Prepare the brake parts cleaner if you are a beginner.
First, get rid of brake caliper.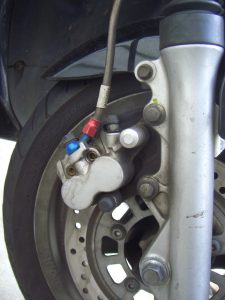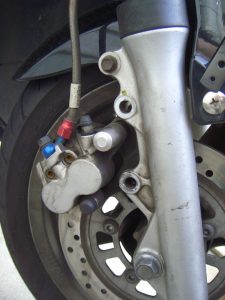 This can be taken easily.
If you are worried about torque management at the time of the installation,When I mark a bolt by a pen, it's convenient.
brakes caliper take off,pull off a shaft bolt in using a hexagon wrench.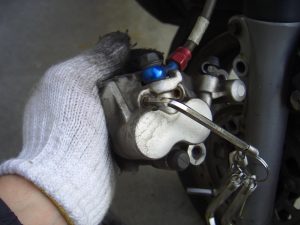 When it's hard and doesn't come off.
It's a challenge once again after a lubricant is played.
If a shaft bolt comes off, I easily get the old brake pad.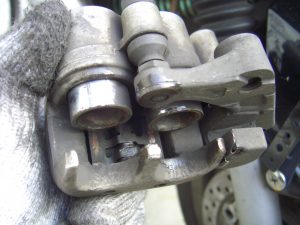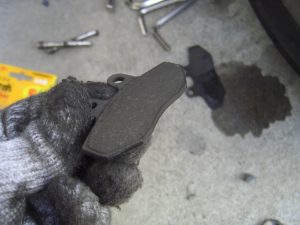 It is knack to sandwich the old brake pad
A new pad is Installing after I clean by a brake cleaner of parts.
The installation to the body is very easy when sandwich the old brake pad at this point in time.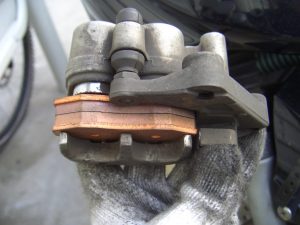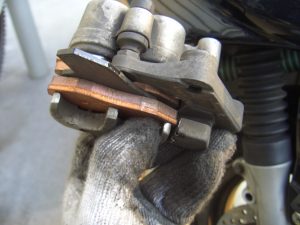 old brake pad sandwich two further ease.
I think that the beginner is hard to have it very much because a piston falls down.
If a piston falls down, I put it on  pushing back with a finger.
It's also an easy way to poke in and open a SCREW DRIVER.
Attach to quickly brake disk Remove the old brake pads when mounting to a vehicle body.
If you are a anxiety, let's buy a tool to push back the piston of brake spreader.
if you want to exchange also brake hose is here
https://cvtmotorcycle.com/en/brake-hose-exchange/