A speedometer of EL emission of light was being put, but emission of light became weak, so it was made a making EL meter.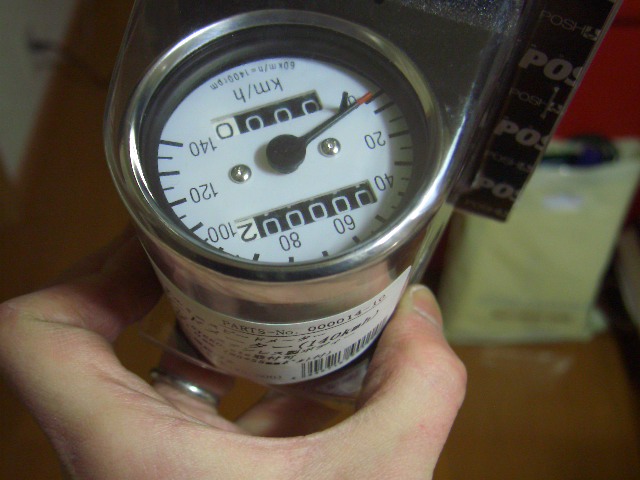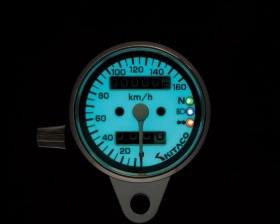 The EL sheet does not emit light in the simple substance, and inverter is necessary
Since I have purchased an inverter powered by 9V battery alone,
I connected a switch on the way after I repaired a power supply for motorcycles
Meter display is printed with ordinary paper created on a PC.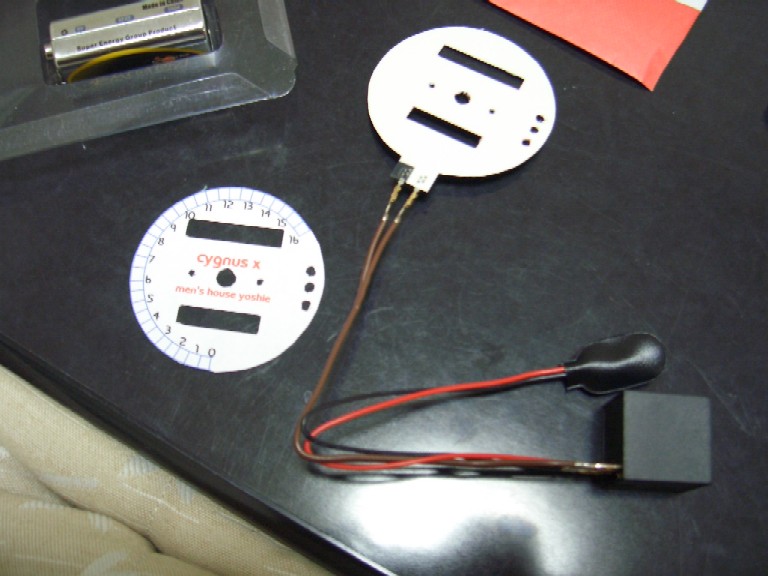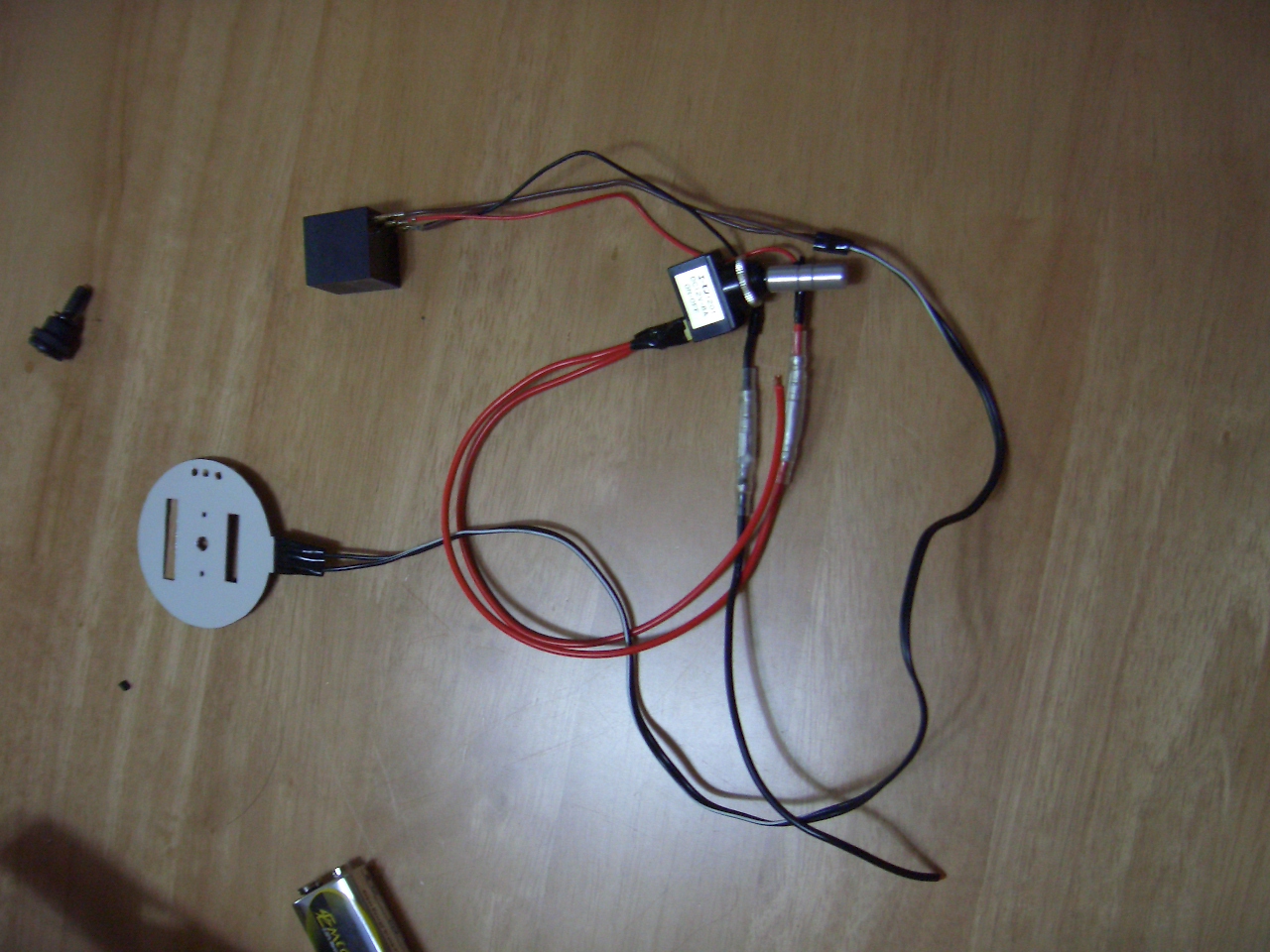 It is possible a variety of diversion because it emits light cut into their favorite form.
EL sheet ,There are various use ways to the other.
Will light emission conspicuous about it is often used to store advertising.
It is also recommended to the materials to make your motorcycle team logo.