How to Replace Rear shock absorber is very easy.
Set up a center stand, only need to replace one by one.
The important thing is what kind of suspension to mount,I was fitted with a suspension of "GAZI"
 GAZI is Thailand Maker
It's a suspension of nitrogen gas-type, so the price is low at 15000 yen.
End eye adapter is used, it's a little low, it's downed.
I mount "End eye adapter of sygnus x", and I improved higher.
This "suspension" is stiff, so I jump by a step on the road.
But hard because the escape of the force transmitted to the rear wheel from the clutch meat less the amount the initial velocity is good
A person of acceleration emphasis is a hard Rear shock absorber,Ride comfort and high-speed emphasis on soft Rear shock absorber is good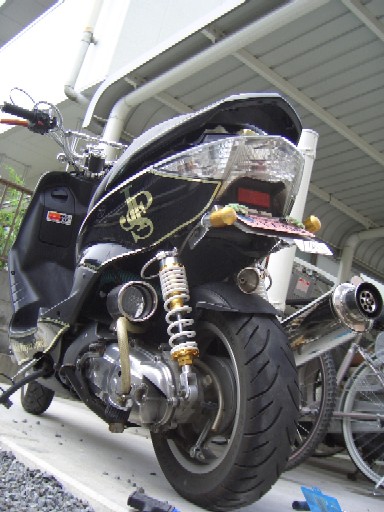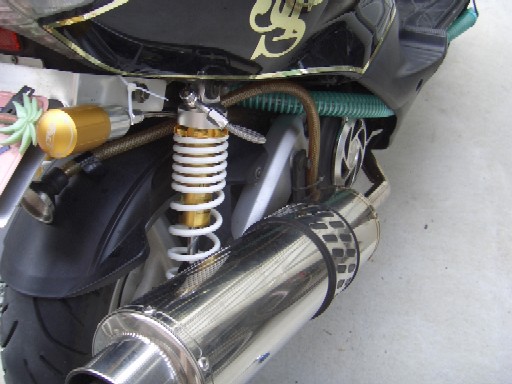 Incidentally yellow cover of this another object tank, and a cover of a mere gas pouring mouth.
But this appearance…
"This machine might be great!"
It may be possible to make them think?