An exchange of a pulley and a weight roller is the custom which is Famous in the drive system custom,
I think there are few articles about the effect in detail on the Internet about the effect about the Finless pulley face.
Then, It's described in a Finless pulley face in my driven scooter system custom experience.
If you want a constant temperature inside the drive case possess a fin.
The good place of the fin pulley face will be cooling in Inside the driven system case.
The above picture is a normal pulley face of CYGNUS X, It is a pulley face with a fin.
Then, when a fin nothingness is done and it's exchanged for a pulley face, how does the drive system change?
I think the person who has not exchanged a pulley face yet is interested.
Even if there is not a fin, I am not worried about the drive case temperature
Without fins, It's difficult to circulate through air inside the drive system, therefore it may be the one upon which I have a bad influence at the various places…
I was originally thinking this way.
However, actually try using the Finless pulley face, There is almost no bad influence to heat. So, This is my present thought.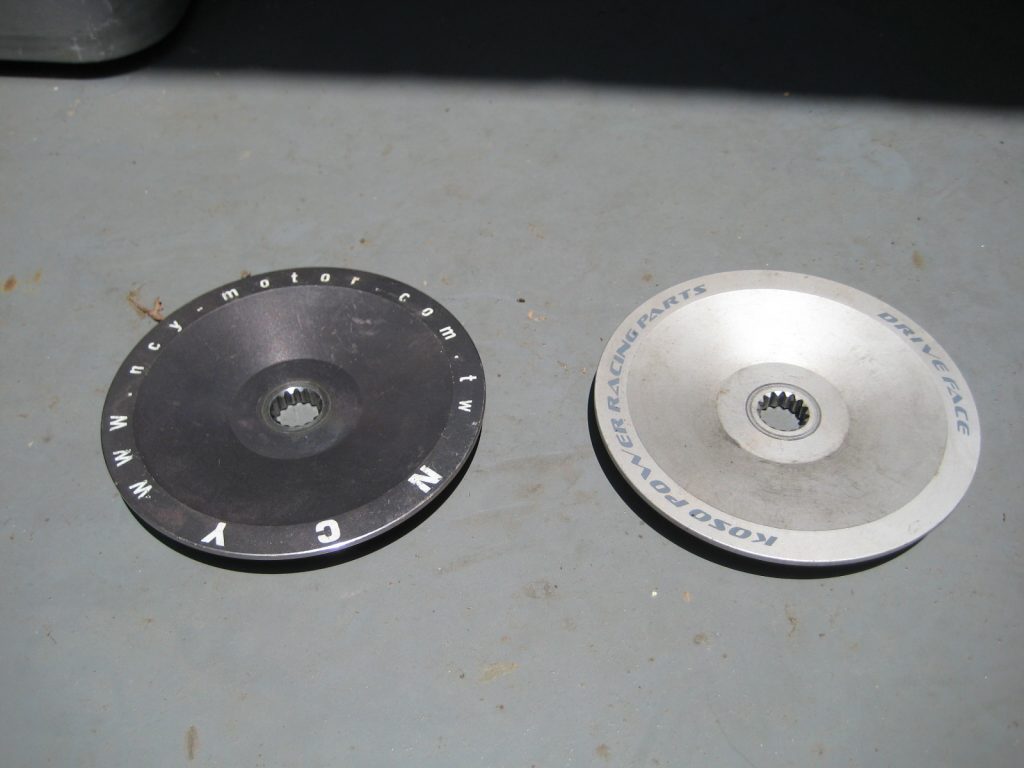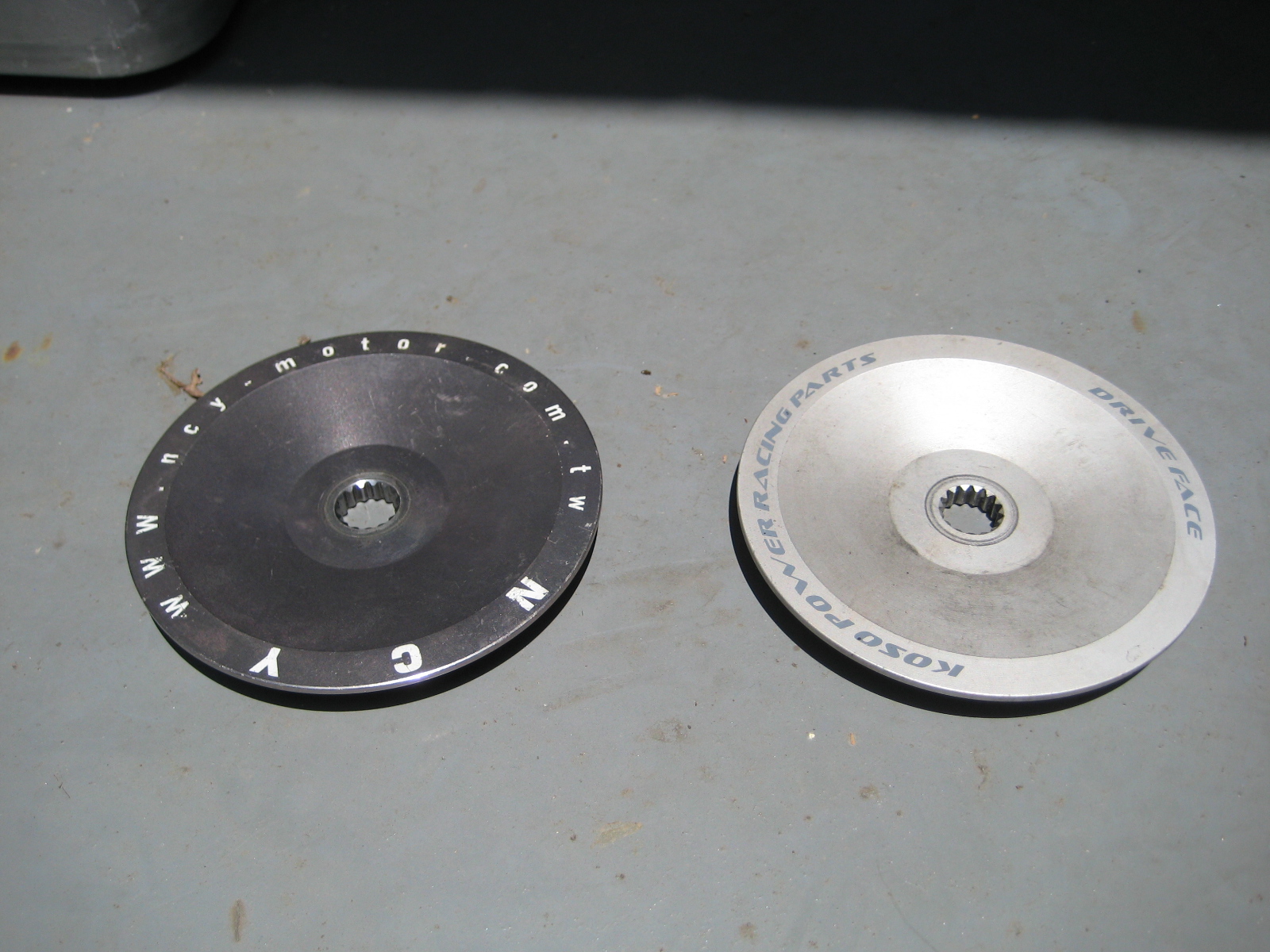 above image is NCY and KOSO fin Finless pulley face.
I like KOSO personally.
The weight is light compared with normality for custom finless pulley face
The finless pulley face for tuning parts, It is that performance is better than normal…
Then, how is it indeed?
It's different in sense depending on this and a person.
Because money is paid and the custom parts which should become with good performance record are put, I'd like, I think it's ordinary to feel like thinking.
I don't know actual, but it'll be a correct answer.
It may be the one which shows in a number by a time attack race,
I think the influence which gives it to the drive system is little for a presence of a fin in a usual run.
The durability degree has good normal pulley face
I think almost all this is the same view when I'm the person doing the drive system custom.
However, because there is the product which I added a different angle to to be normal to outside a company building product pulley face, Also not necessarily normal pulley face is better.
Would maybe remove the fins of the normal pulley face the best performance.
In the end, which one is better?
When there is durability, everything is good.
Drive system tuning is the custom gained a sense of excitement even for beginners, So I'll recommend to try sometime.
But, The best arrangement in the drive system tuning is very difficult.
Please have the person who would like to tuning by himself by making reference to a category of an CVT driving system.
https://cvtmotorcycle.com/en/category/cvt-driving-system/