An air filter of the normal motor scooter will consider the durability, and is a thick steady filter.
When this filter is changed to the thin type, the accelerator response becomes good, so it'll be a recommended custom.
A demerit will be the filter attachment which doesn't consider the durability, so it have just said that need periodic maintenance.
My remodeling way will be normal processing, so please have a filter by your favorite one.
Remove the air filter from the air cleaner BOX
The structure is different depending on motor scooters, Just about any similar shape and structure. Please in reference to my BW's125 scooter.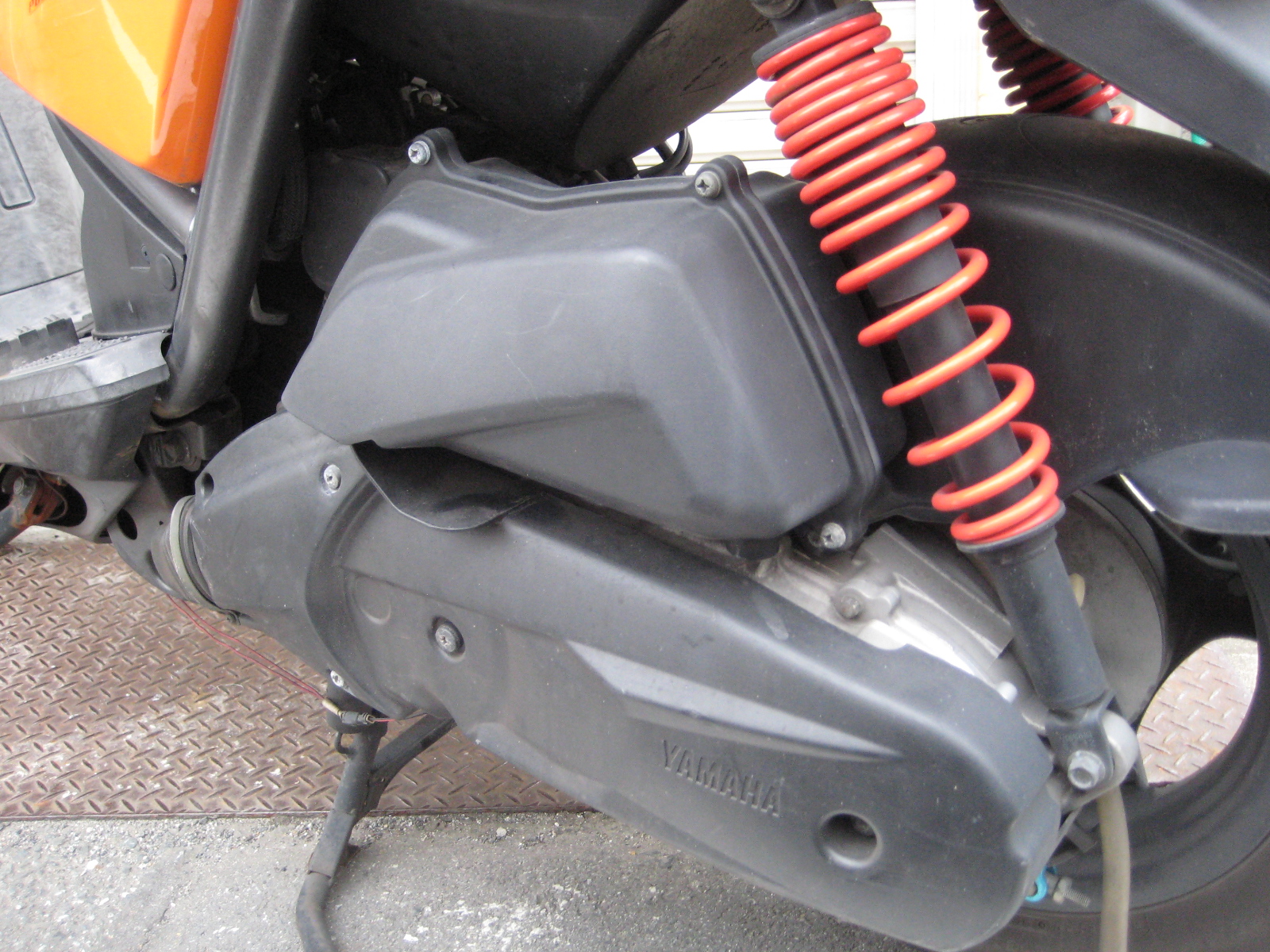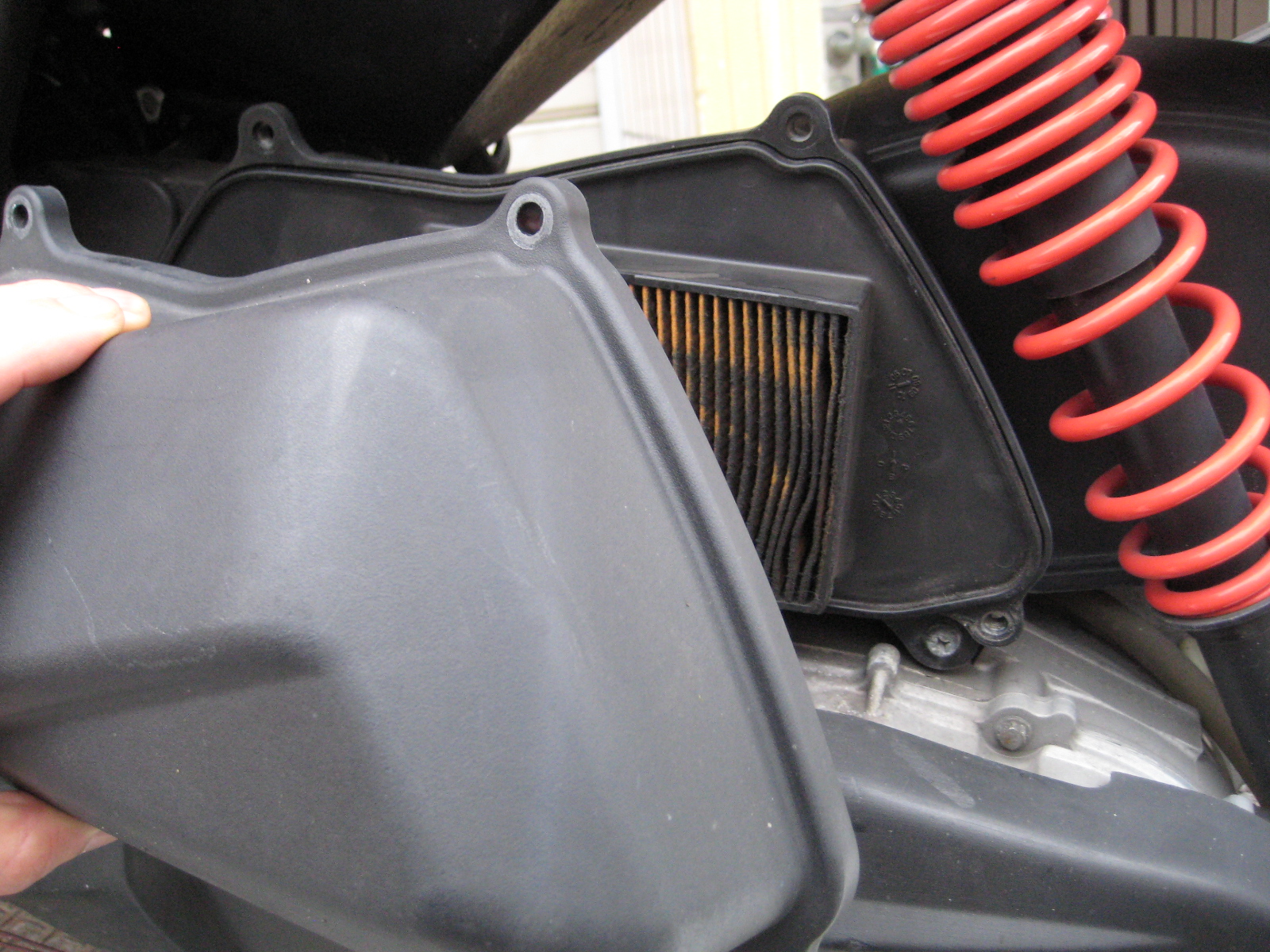 You can see the air filter it by removing the air cleaner BOX cover.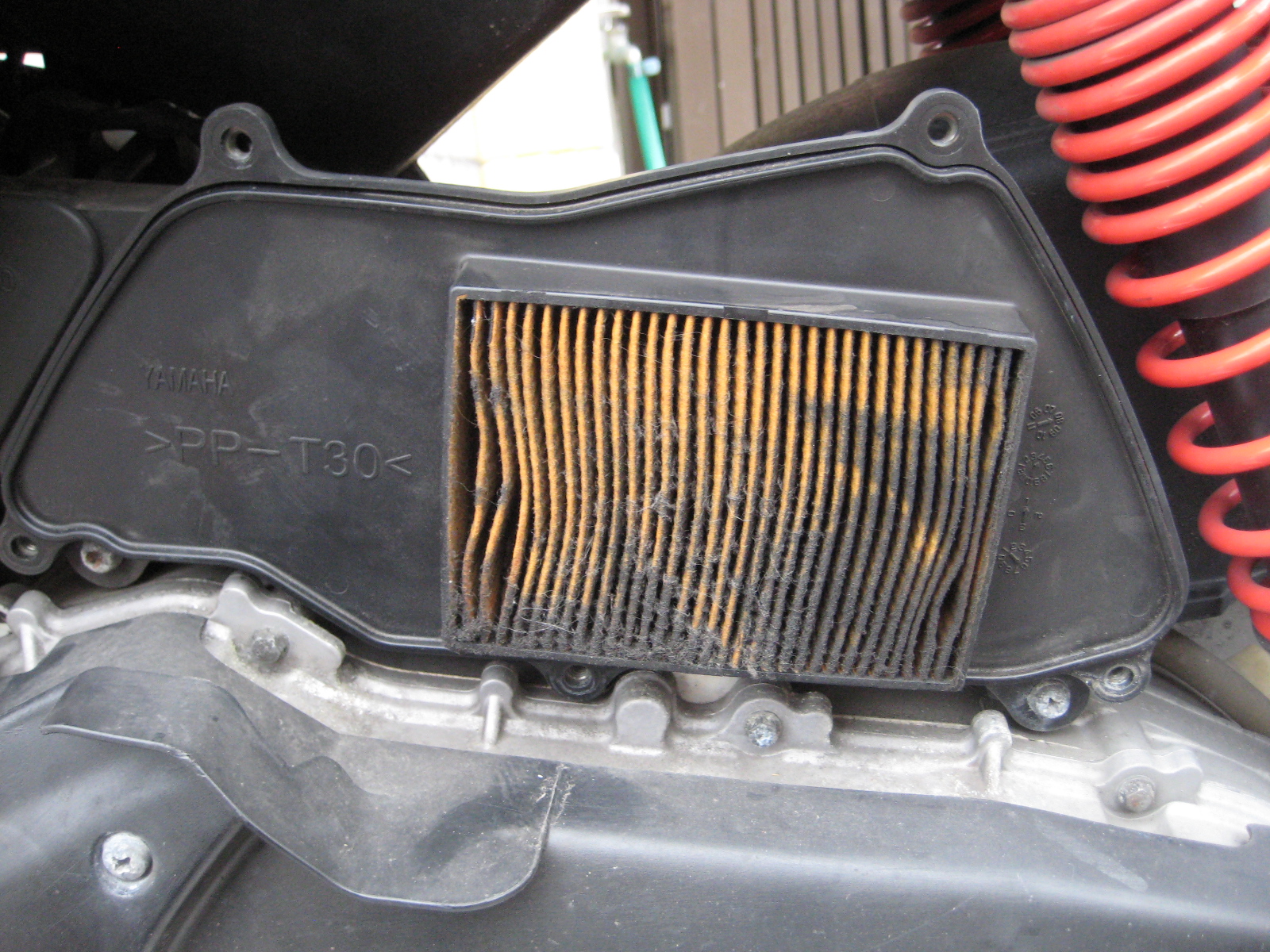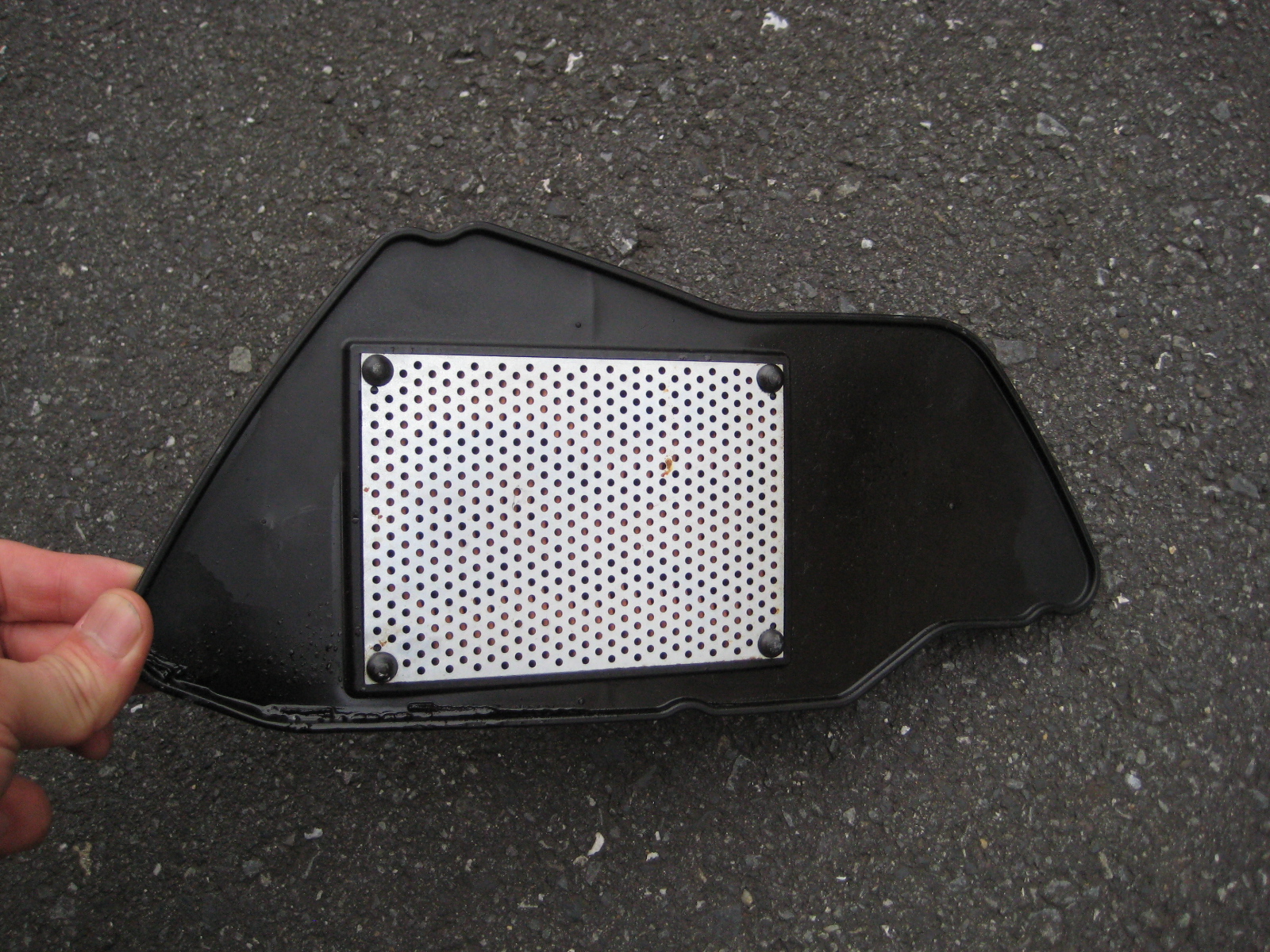 My filter is considerably dirty…
As for the backside, there is punching mesh in stainless steel.
It is a structure can not disassembly.
It would be surely to sell air filters in Assembly, It's the structure which has bound the four corners with resin. so, remove using a utility knife.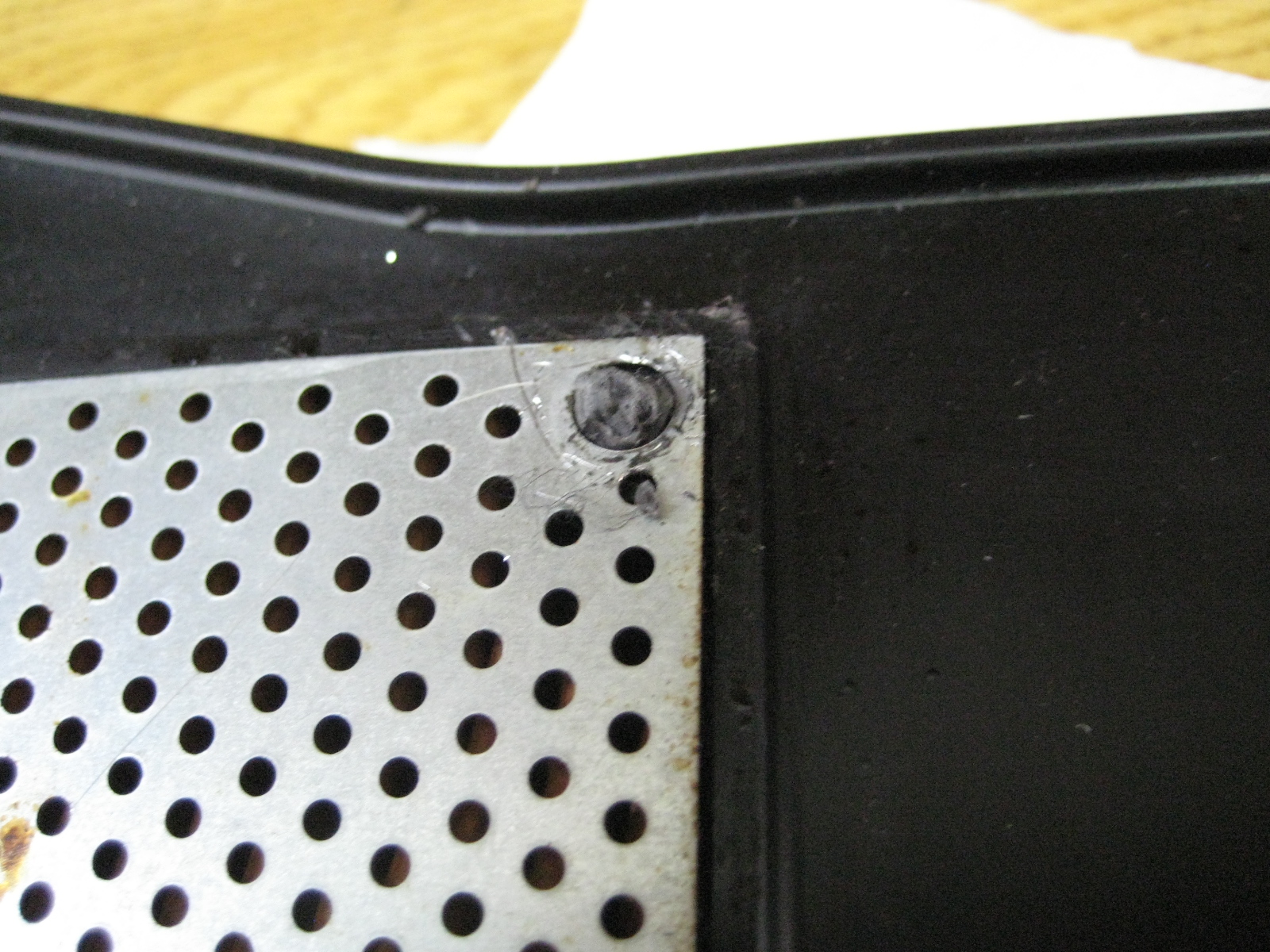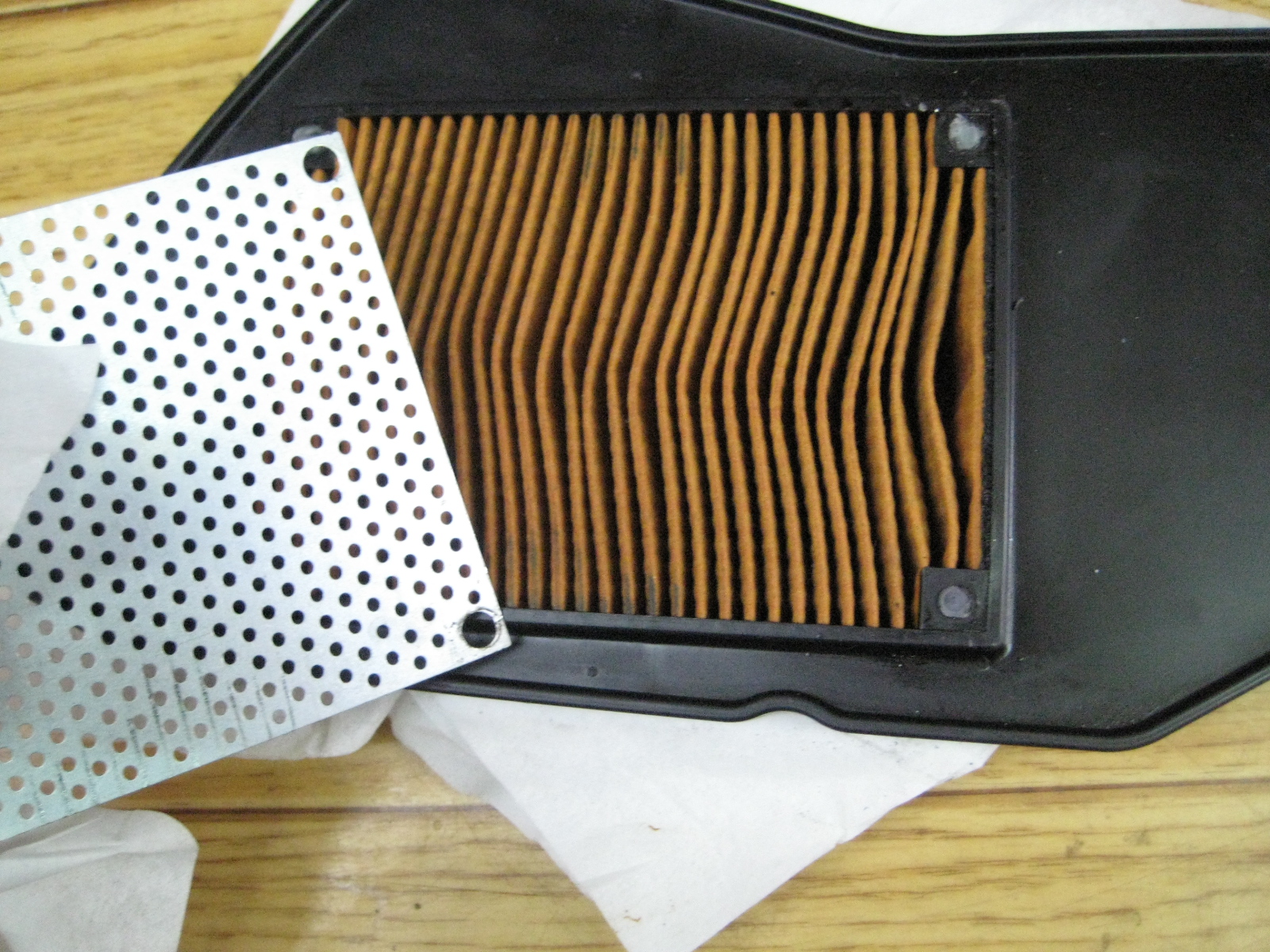 This could remove a lid of the punching mesh with this.
Then take the filter is still Assembly parts…. It's bound with glue and isn't in the state which can be removed at all.
By all ways, A product maker is the structure which seems to would like to make an user buy new filter unit.
But I don't give up.
I rive the filter!
It was the structure which isn't liked very much, so I destroyed a filter.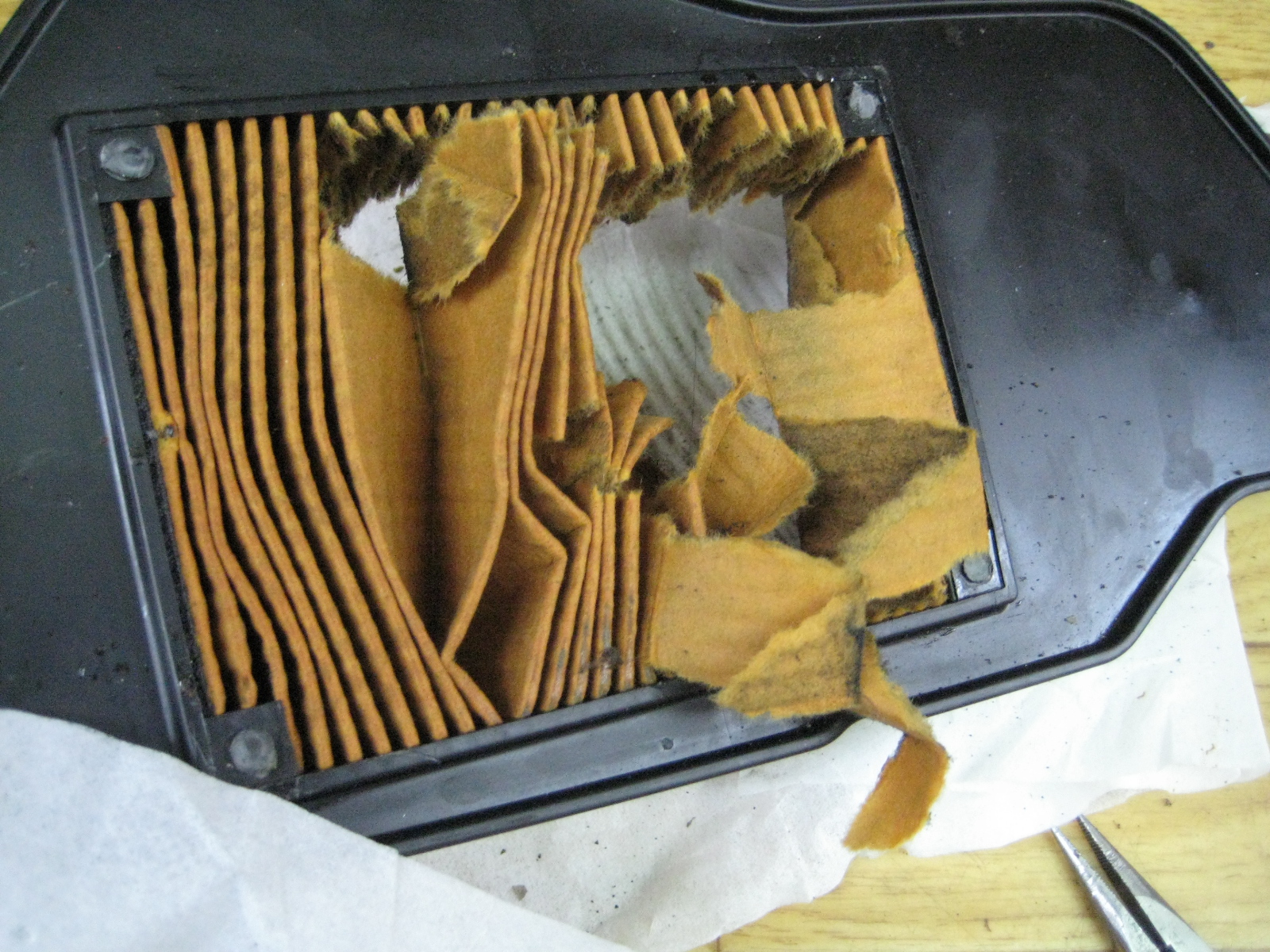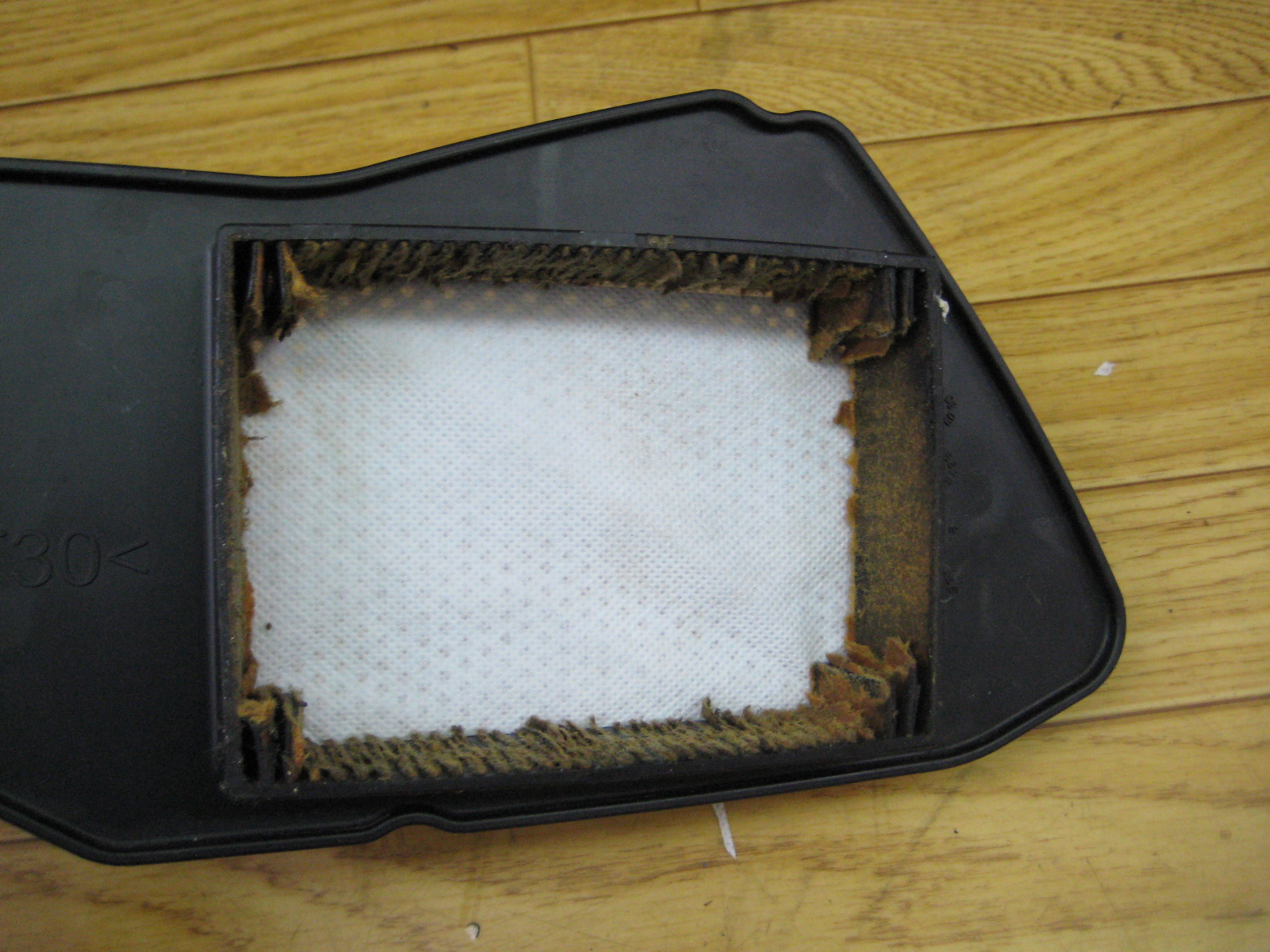 hahahaha…. It's become such a result from I to disobey!
A bag of a mask for colds, in a filter…
The filter used this time will be this.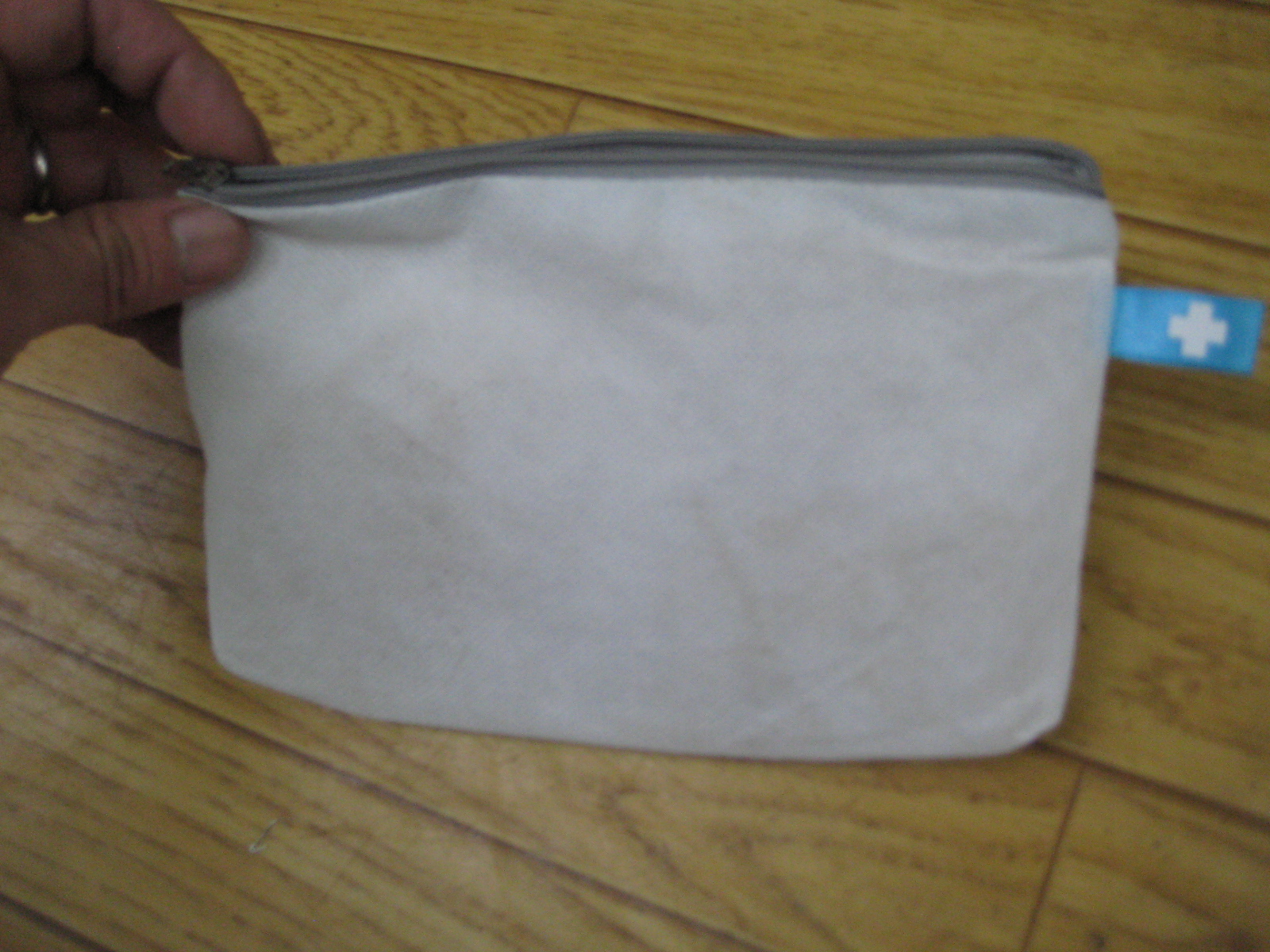 It's in the bag that contains the mask, It is not the thing named filter.
Just randomly chose instead of the filter, I think the filter with which I cover the air conditioner body is best.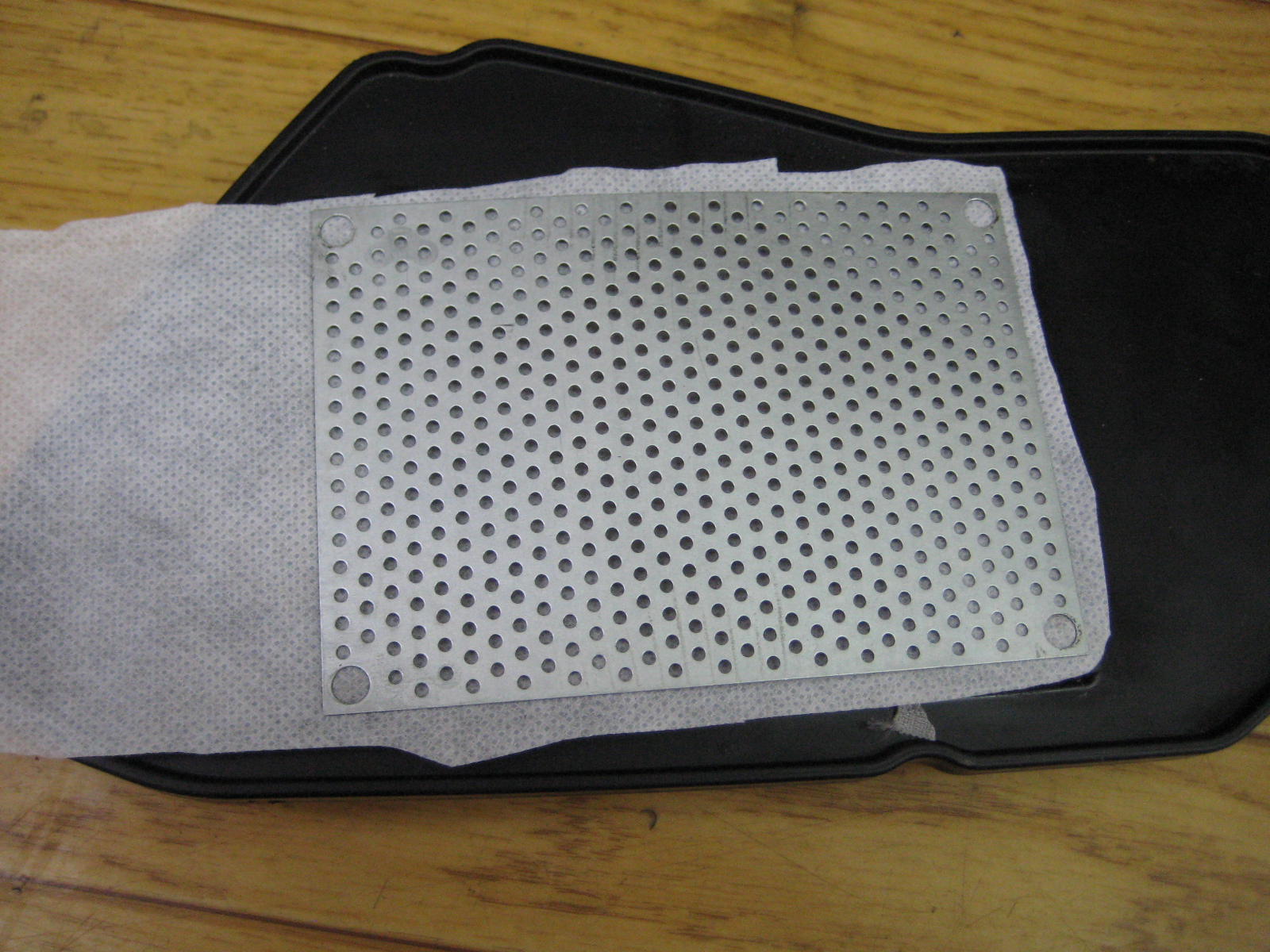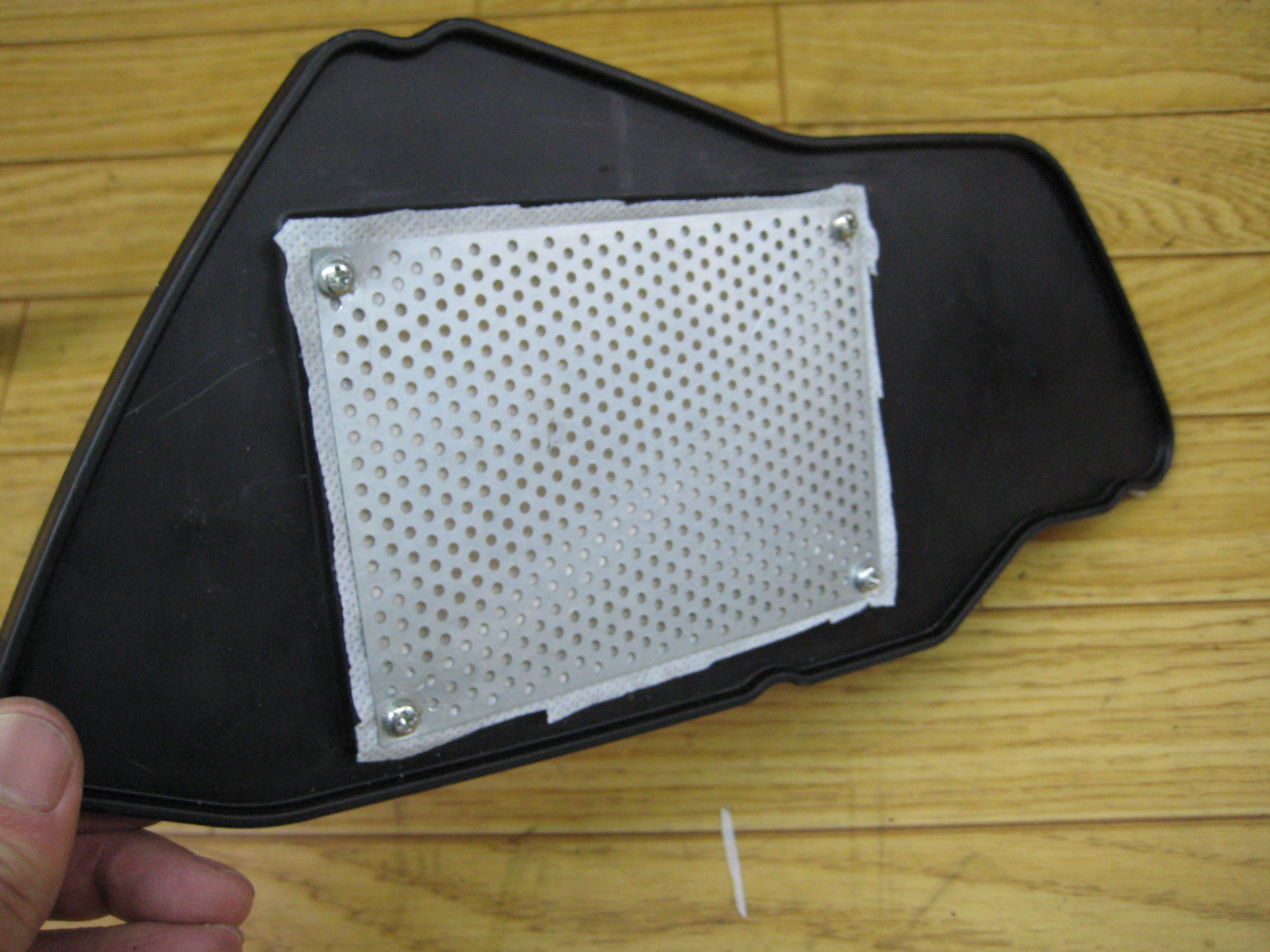 I fix the four corners with a wood screw, When it's a filter exchange by this, You do not need to buy the air filter assembly unit.
Very economical. and The impressions, became good for response.
Who cannot be satisfied with normal processing is here to please.