When Bore up is being modified, a cylinder head nut is sometimes closed more highly than the nominal torque.
You may damage the Head nut or threaded stud bolts tightened with a sense not in possession of a torque wrench.
In such a case, it is a situation check, without getting impatient.
Stat bolt only, if it is threaded, you can easily repair.
For example, the restoration is easy if it is such situation.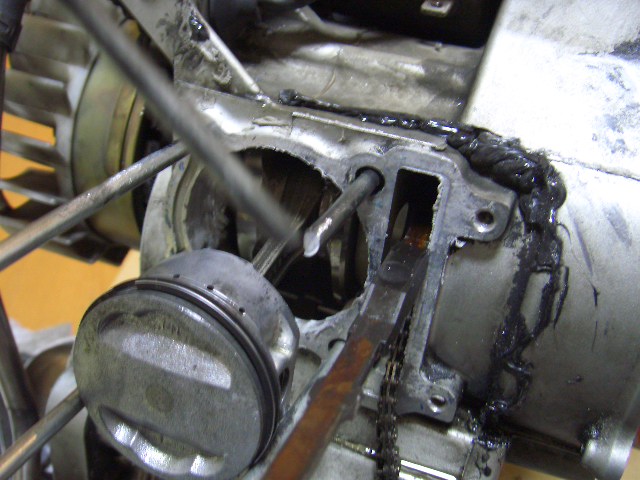 One is cut in because of too much torque,Another one of them is in a state just before cutting….Oh, it is a common thing.
Let's stop the use of pliers if in such a situation,And make a hole in a stud bolt and make a Model T wrench state
Make a hole in the transverse direction with an electric drill
calm down, and let's pierce it carefully.
The diameter of the hole is a good match to the thin driver size.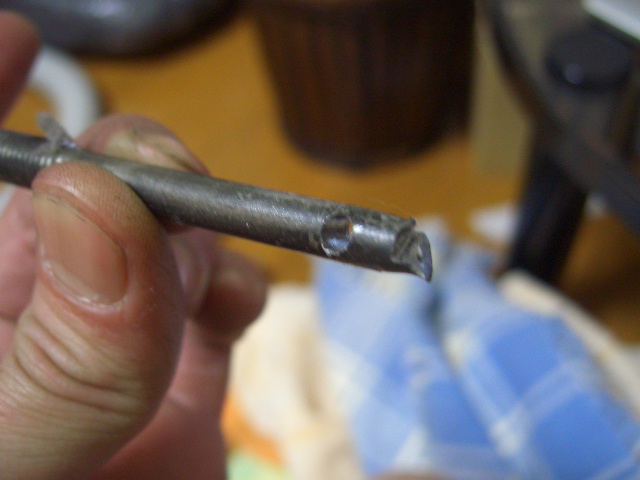 Loosen the stud bolt, insert a screwdriver Once you have opened a hole.
Stud bolt of the other damaged Let's try a double nut.
But it sometimes breaks from base around the crankcase.
Such case is serious,Let's use screw extractor.
This will be the indispensable tool when doing motorcycle repairing.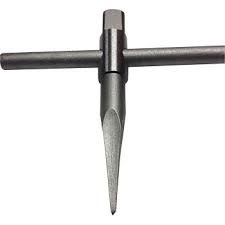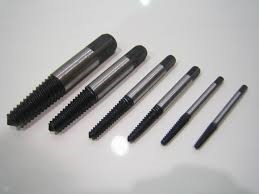 But there is also a more serious situation,If it was broken screw extractor.
Let's dig a bolt with an electric drill in such situation.
However, if you do this, you will want to create a new thread groove in the worst case tap.
The person whom there is not of the skill to be able to make a groove to put up a stud bolt perpendicularly should ask motorcycle shop.
Solution when the screw does not come off Please refer to be together.
https://cvtmotorcycle.com/en/solution-when-the-screw-does-not-come-off/